The Organization Administrator is the most important role in OnBoard; without at least one an organization will be left with no ability to add new items, invite users, or manage permissions. An Administrator leaving without delegating permissions could leave your organization in a situation where there are currently no Administrators listed in your Directory.
Important Note: An Administrator would use the Delegate Admin Permissions to transfer their own permissions to another Organization Administrator. The user being selected in this process will receive permissions from the user Delegating.
This is useful when an administrator is leaving an organization, will be out of the office, or if another administrator joins the organization and needs admin access to prior meetings, etc.
As the Administrator transferring their permissions to another user, you will:
1. Login to OnBoard, using your OnBoard ID, as an Organization Admin
2. Click your profile on the bottom left corner of your screen and then click 'Profile'
3. Select Settings on the top of your window.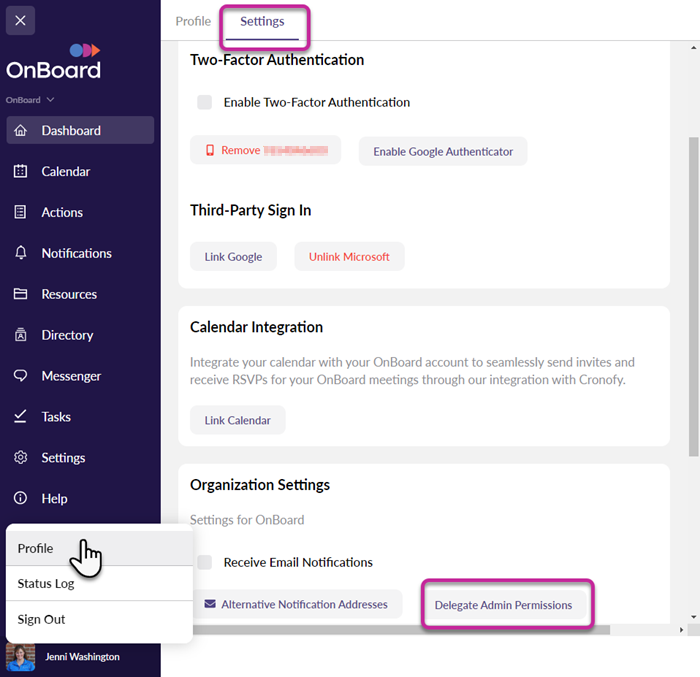 4. Select Delegate Admin Permissions, click continue after reading the confirmation prompt.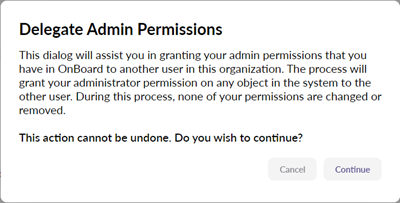 5. Select a Member from the list.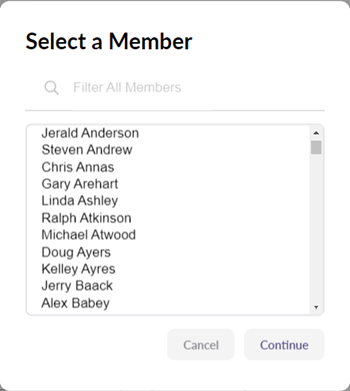 6. Enter your OnBoard ID password. This may take a few minutes to find all the permissions.
7. Once the delegation has completed, the on-screen modal when disappear. If the user has been excluded from anything, then you will receive a message box with the conflicts. Review the permission transfer details.
You can continue and ignore conflicts or cancel and change the permissions on the items specified. Canceling at this point and fixing the permissions is the recommended practice.
8. Refresh the browser of the user who has had permissions transferred to them and make sure they have the appropriate access.