The times displayed in OnBoard will adjust to the local time zone your device is in. This article will review how times are displayed for users across varying time zones, and how to adjust the time zone on your device if necessary.
OnBoard's Time Display
Users will automatically see the times in OnBoard as their device's set local time zone. So, when a user's phone or computer has changed locations, the time displayed for items will update to the times in their current location.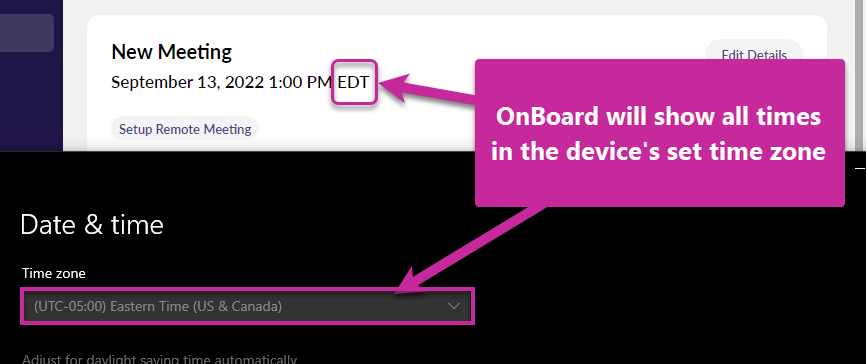 ---
Example
Here is a meeting that was set to 5pm for an admin that is viewing OnBoard in Pacific Time.

The three users in the example below are in different time zones, but they see the appropriate time for their meeting in their current time zone.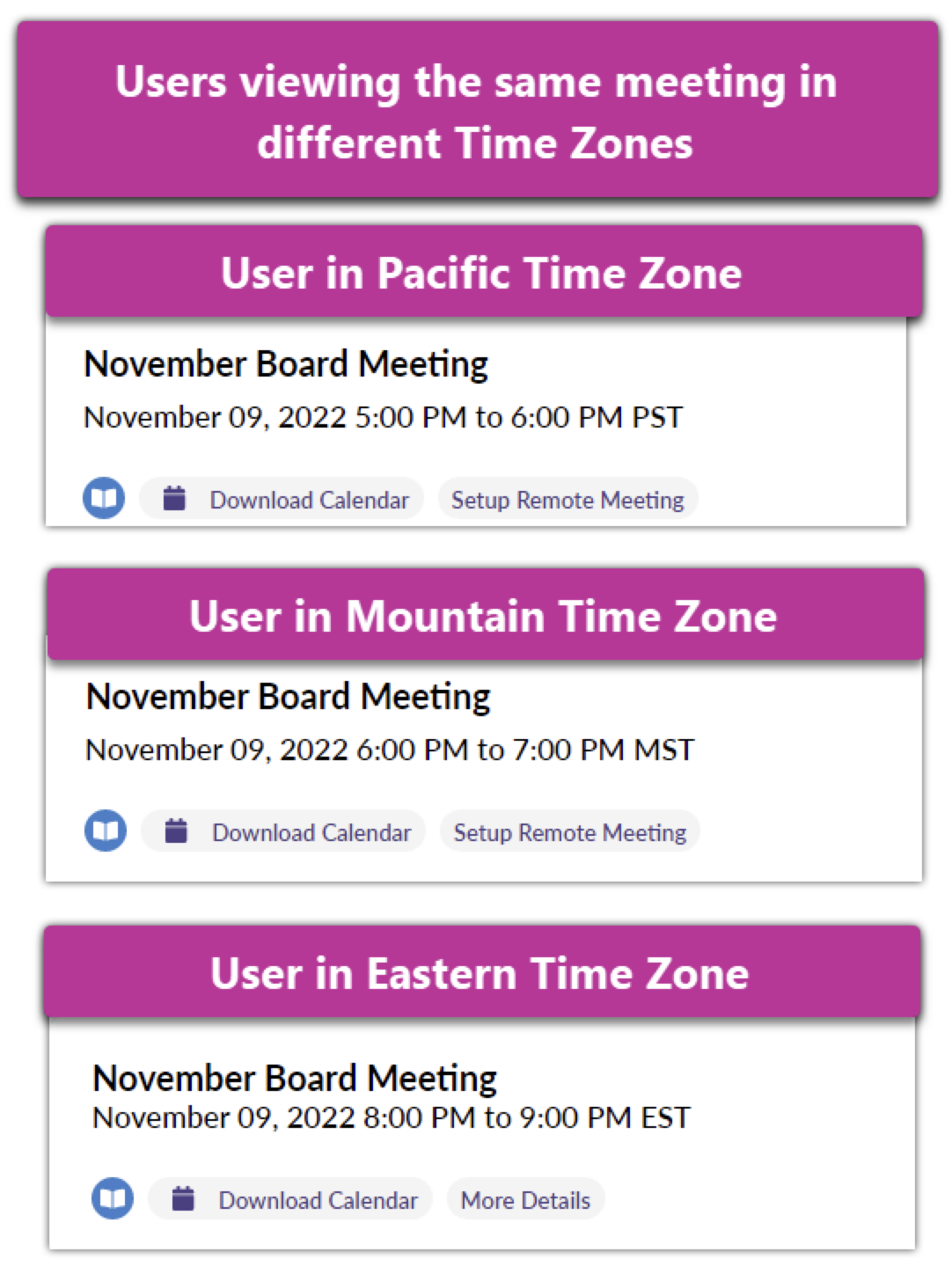 Changing Your Device's Time Zone
There may be times when a user's device time zone may not match the time they're used to seeing, either due to a system setting or changing locations with their device. Below are some steps to change the time zone on the most commonly used devices for OnBoard.
Windows
Right-click on the time in your taskbar (usually located at the bottom right corner of the screen) and select "Adjust date/time."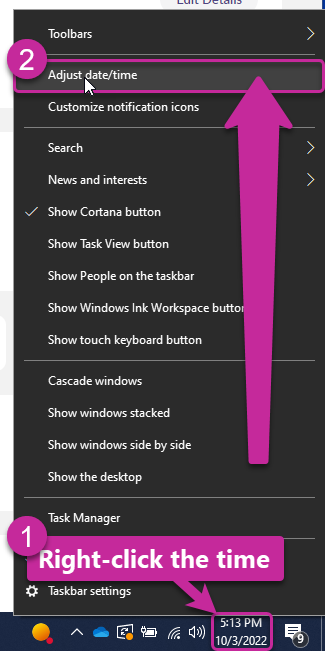 Next you can set whether Windows will keep your time and time zone up-to-date depending on your current location.

Or, if you'd like to keep your device set to a specific time zone, you'll want to disable the "Set time zone automatically" option and change the time zone from the dropdown below.
MacOS
Open the Apple menu, then select System Preferences.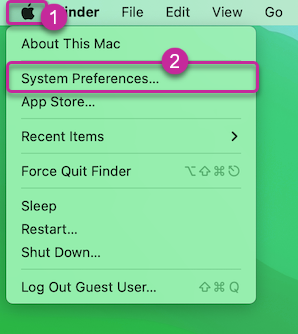 Then click Date & Time.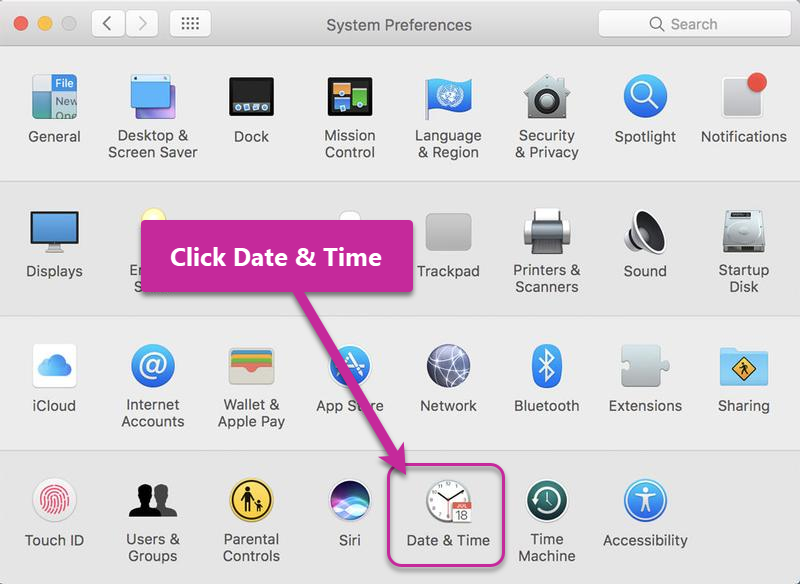 If the lock at the bottom left is locked, click it to unlock the preference pane, then click Time Zone.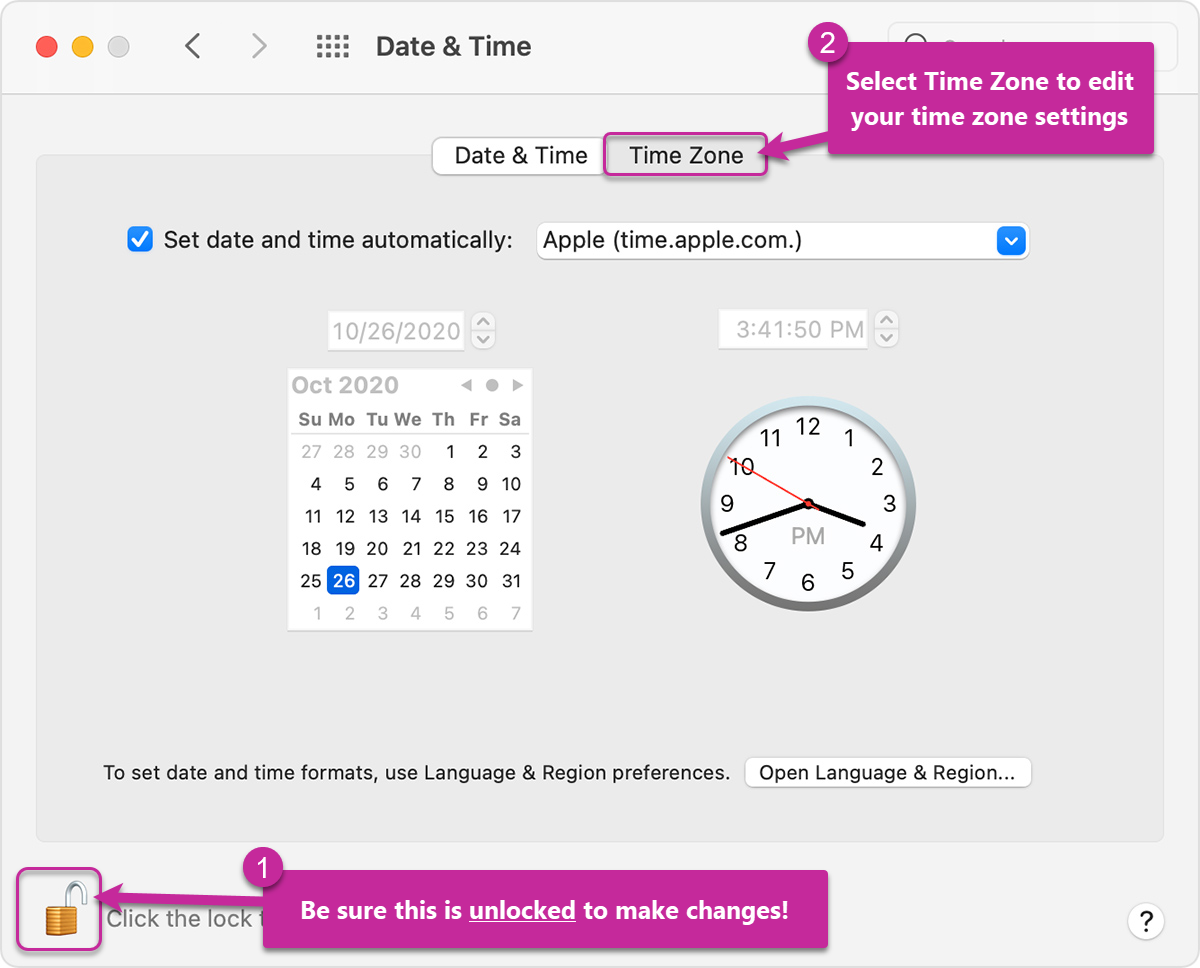 Here you can set the time zone automatically or manually. If you'd like to use Apple's suggested time zone using your current location, be sure "Set time zone automatically using current location" is selected.
Otherwise, if "Set time zone automatically using current location," you can click the area on the map for your Time Zone to set it manually.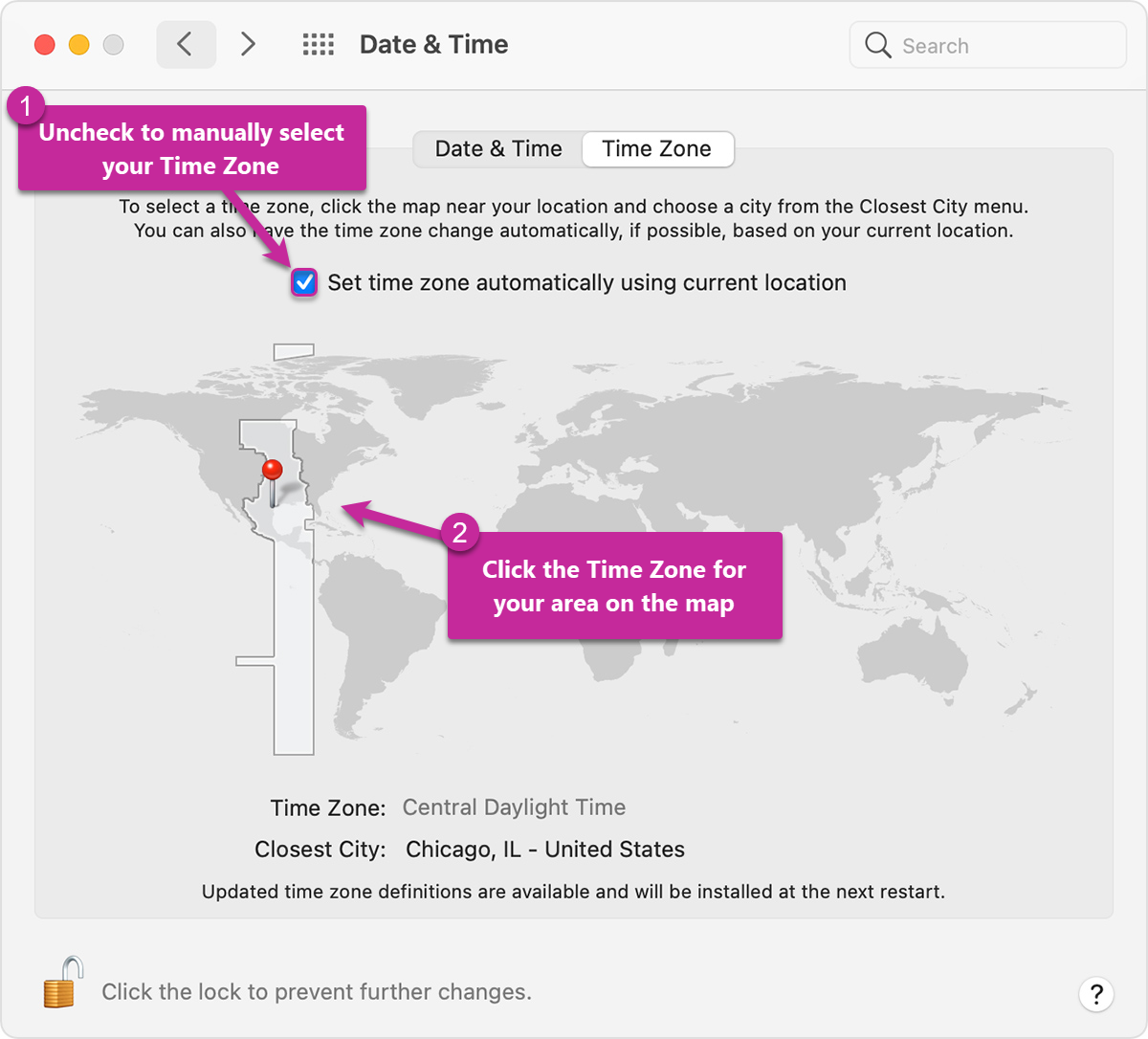 iOS
To change the Time Zone open the iOS Settings, then open General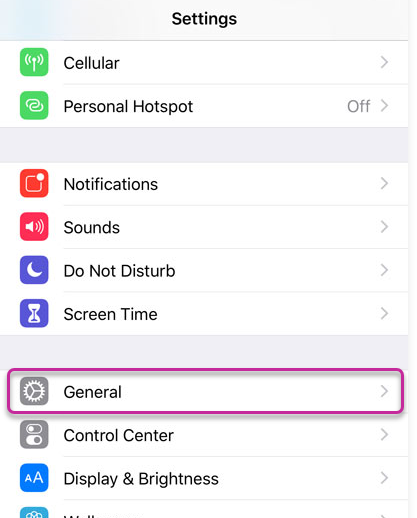 Then open Date & Time.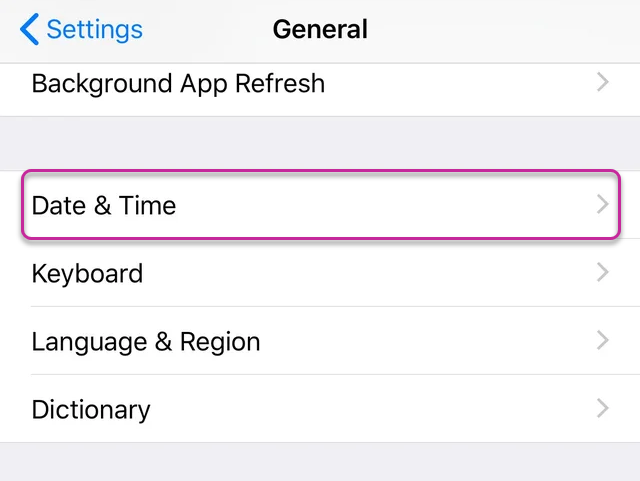 Here you can allow the Time to be set automatically based on your location, or you can disable the "Set Automatically" option to manually set your Time Zone.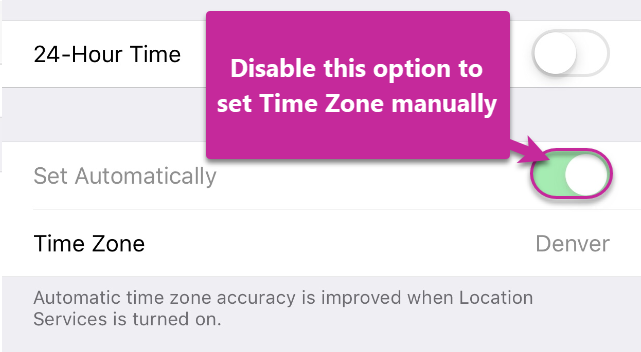 With this disabled, you can then tap on the Time Zone to manually set it!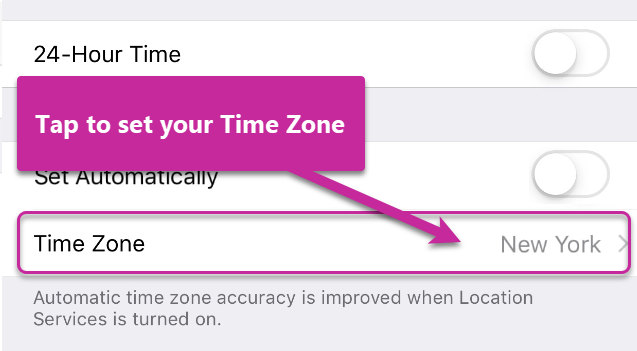 Android
Go to your Settings, then go to General Management.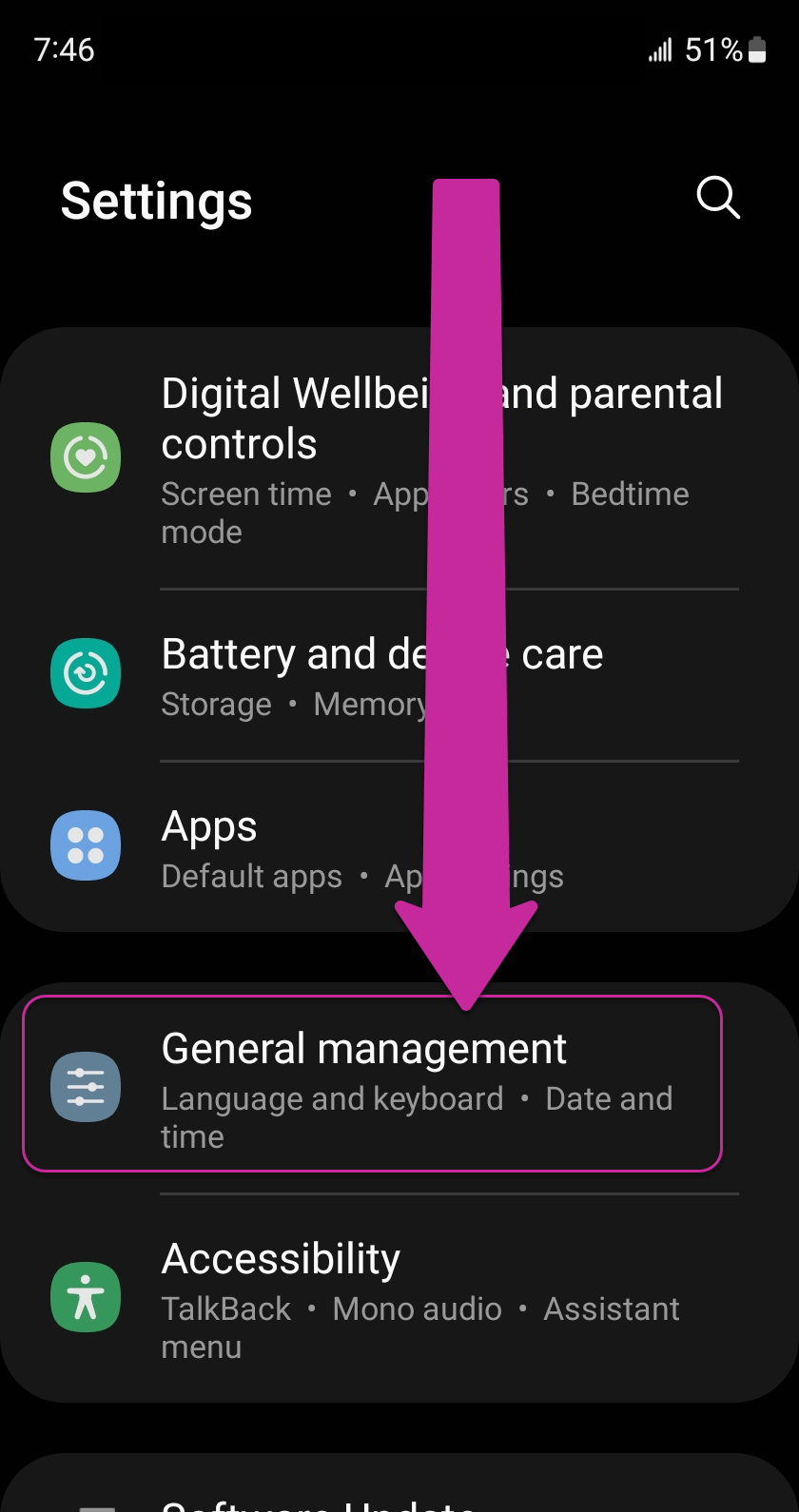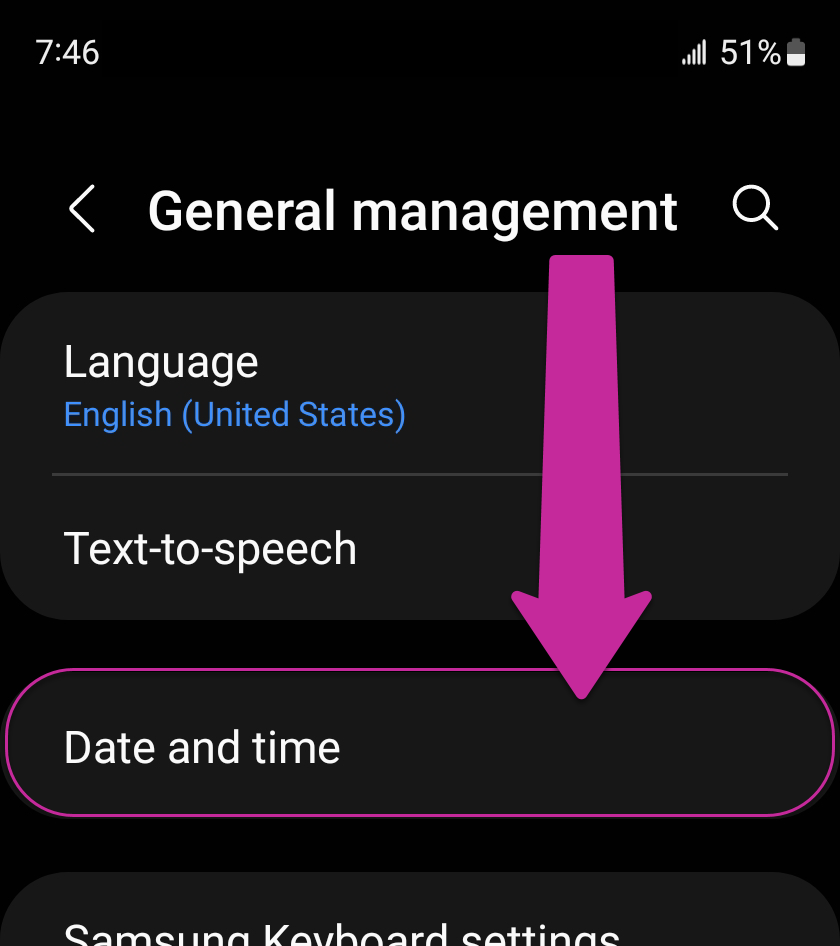 From here, select "Date and time."
If you have the option "Automatic time zone" set, your device will use the mobile network to provide your current time zone.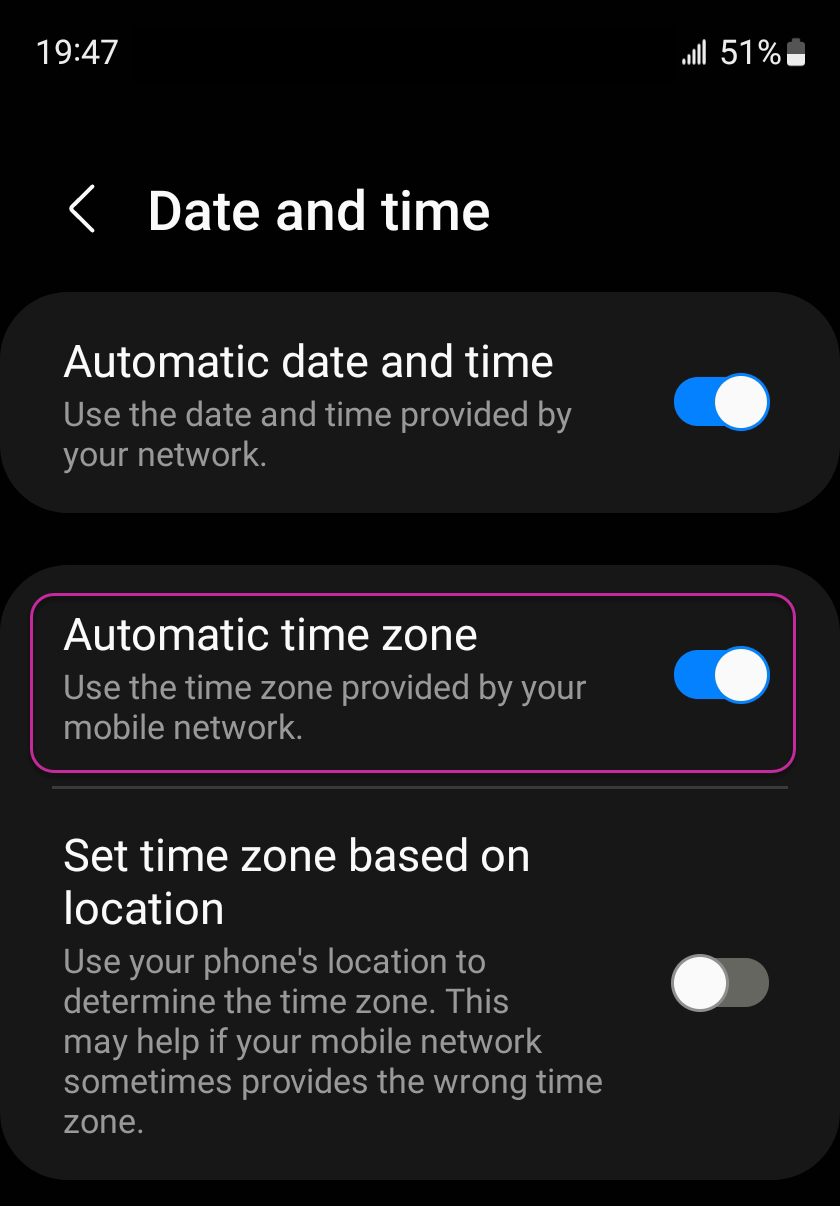 Disable this option to allow you to manually set a time zone.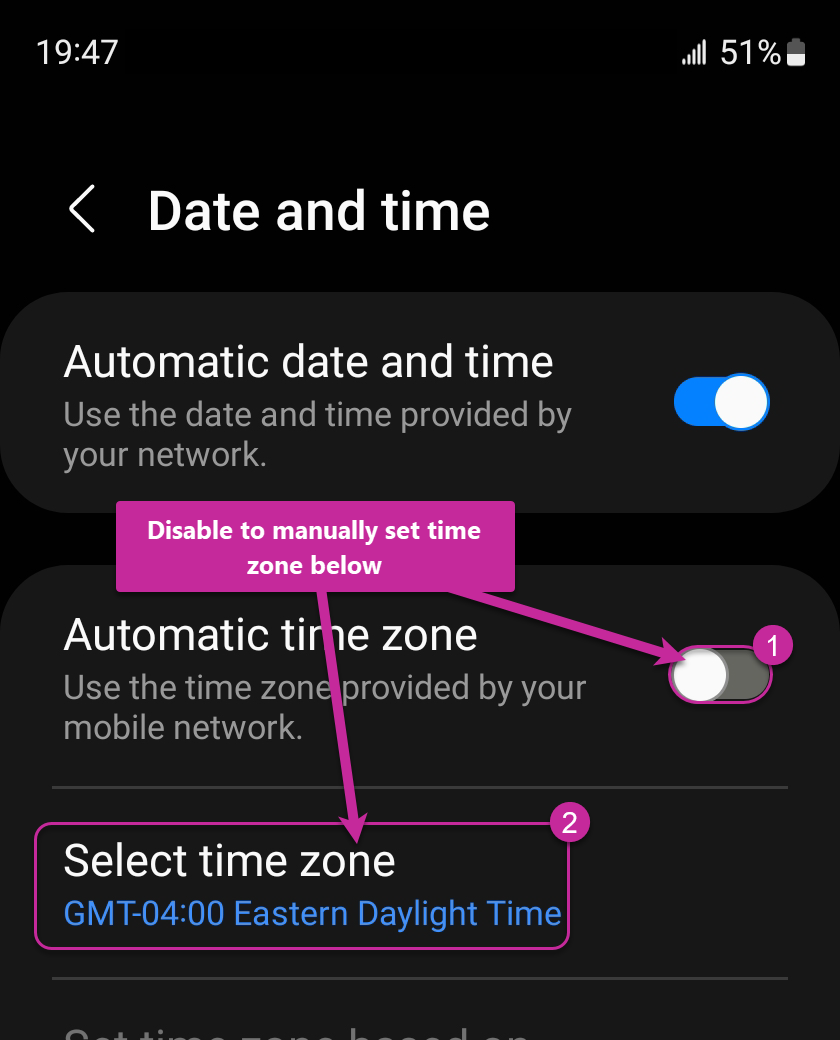 Setting "Set time zone based on location" will use your phone's location to provide the time zone.