Plan Details
Information about your current OnBoard subscription can be found on the Plan Details page, which you can find to the right of Organization Info on the Dashboard.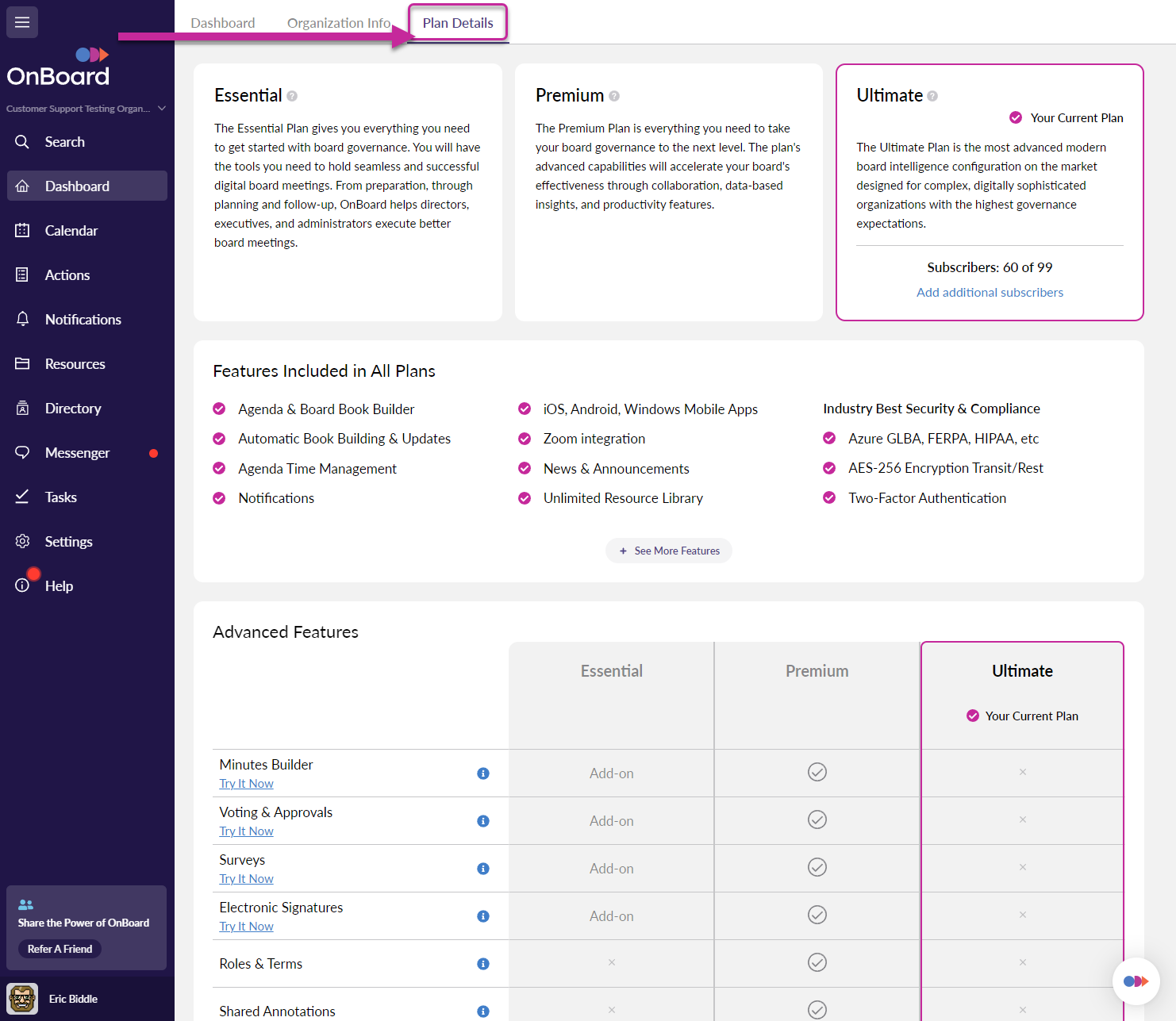 Here you'll be able to view your Organization's current plan, your Subscriber count, and a link to request an increase in Subscriber slots.

Depending on your Organization's feature package, there may be information listed about additional features available and the option to try out items you may not currently have access to.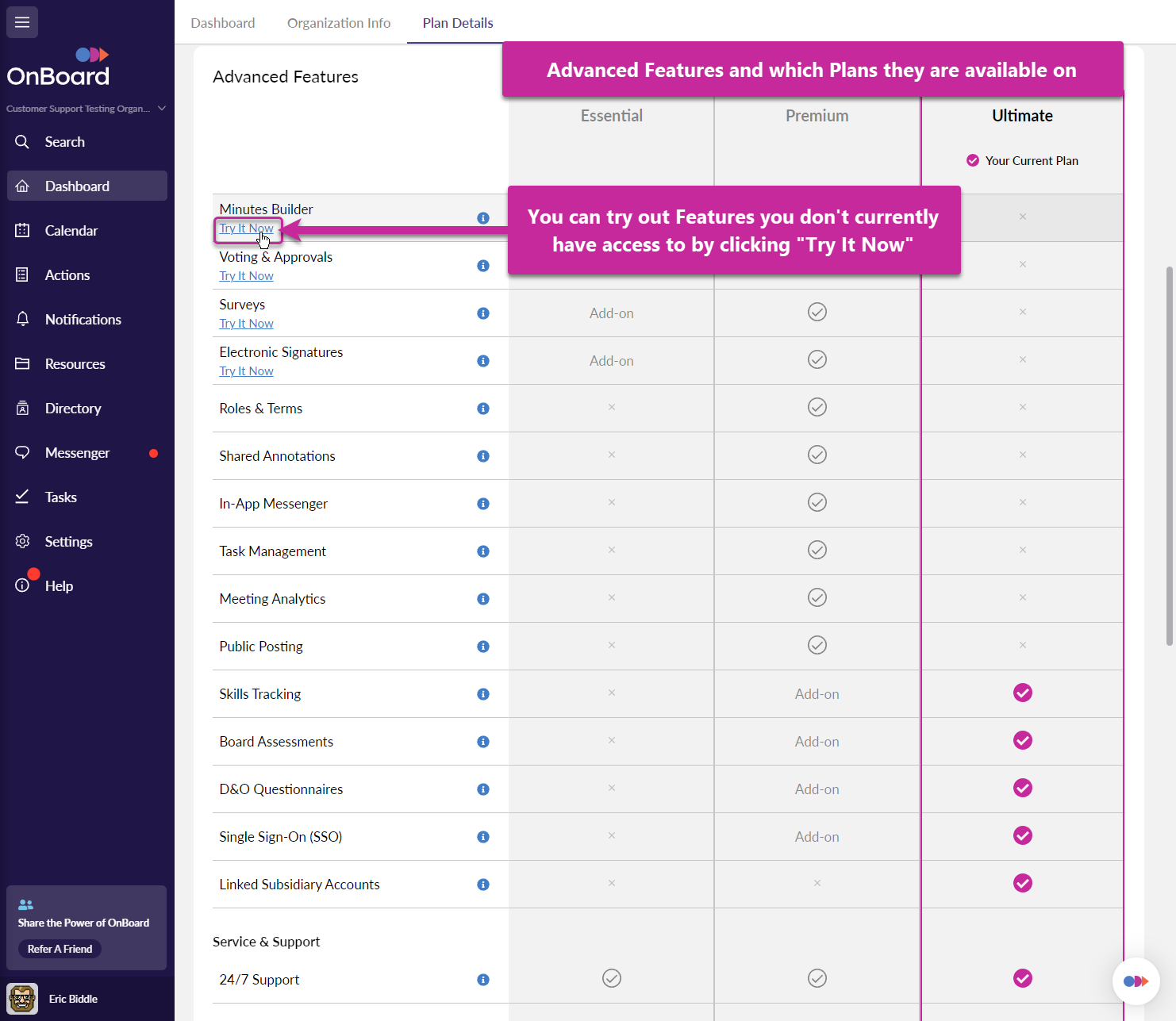 Near the bottom of the Plan Details page, you'll find the FAQs section with additional information and links to contact our Client Development Team for any further questions or if you'd like to make changes to your plan.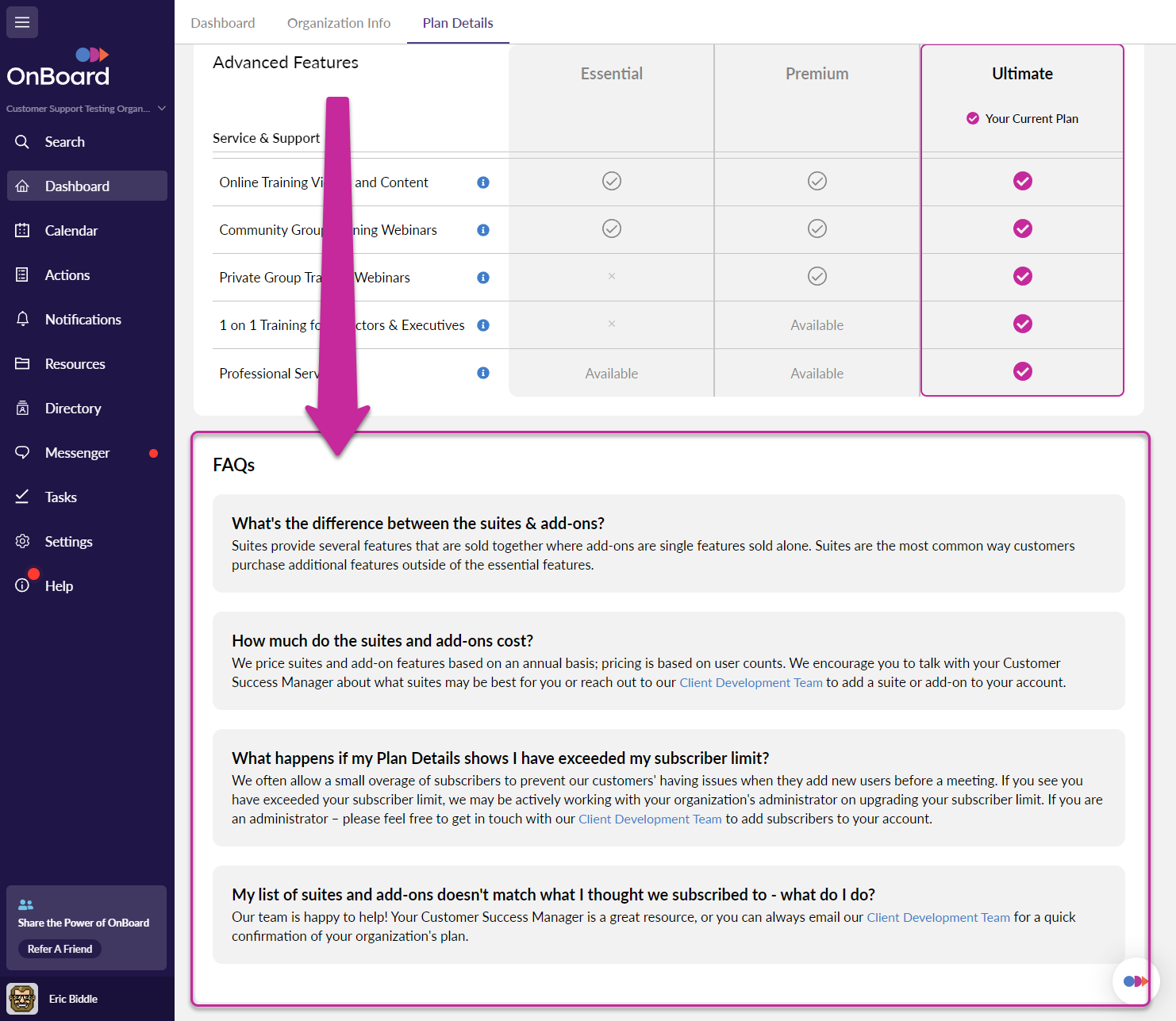 ---
OnBoard Group Trainings:
If you are interested, we do offer further education. You can find the calendar and register for OnBoard Admin group training sessions by clicking here.