OnBoard gives you the ability to put users together into groups in order to easily assign access to meetings and resources for multiple user accounts all at the same time.
Creating Groups
Groups can be created for committees, special teams, and other unique assemblies. This is often done so that you can control access to resources, meetings, and actions by these groups. In order to create a new group, navigate to the Directory tab in the main navigation menu, switch to the Groups tab at the top of the page, and click "Create Group". This will kick off the creation process. Key in a name and description for your group. Click Save when you've finished.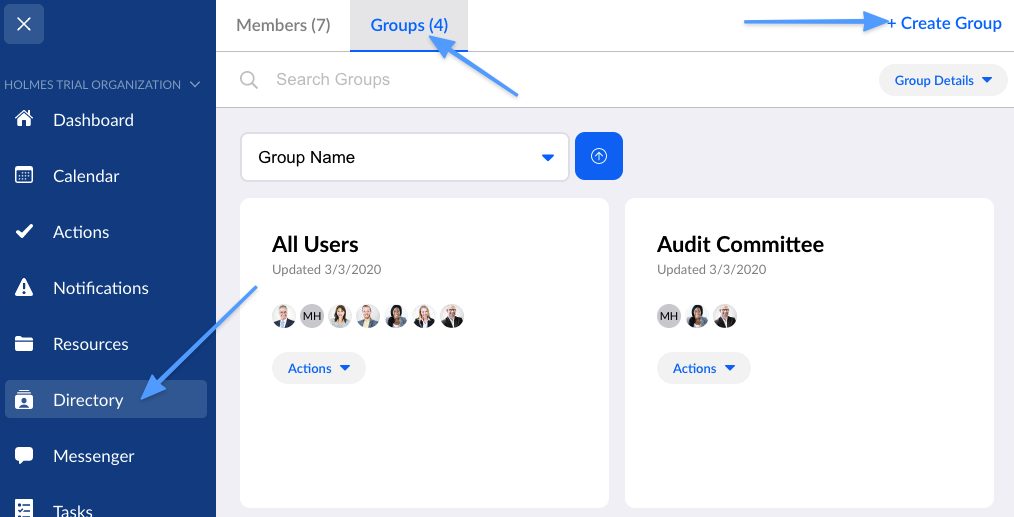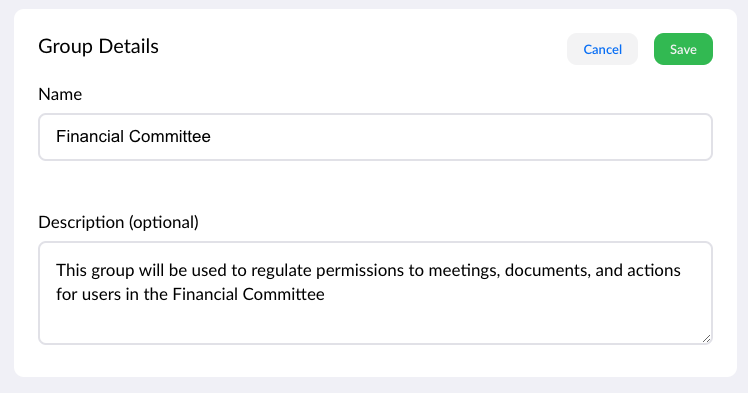 Assigning Permissions to the Group
Once the Group is created, you'll need to configure the membership and permission structure for your group. Start by clicking "Manage Members". A side panel will slide into place with the controls shown below. The creator of the Group will automatically inherit the Administrator permission for this Group. To add a new user to the Group, find the empty circle next to their name (it will change to a + icon when hovered over) and click it. This will add the user to the group as a Member. To alter any user's permission beyond this, click either the blue Member button or the Green Admin button to change the user's permission. Members of a group have the ability to view any object (meeting, resource, action) that the Group has been granted access to see. Administrators of a group can edit the group details, manage group membership, and delete the group entirely.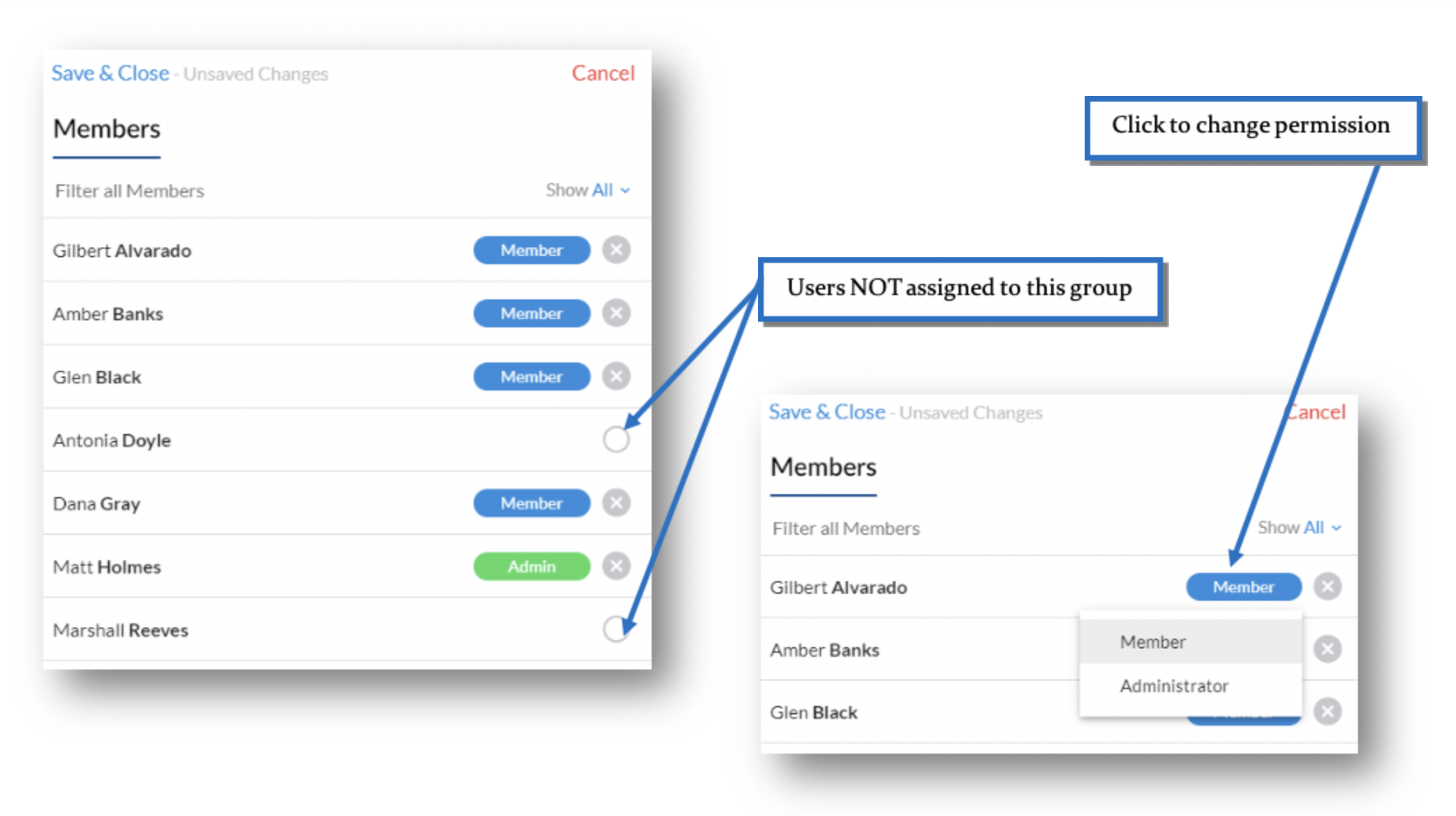 Removing a user from the group can be done by clicking the X next to the permission for a user's account. This will remove their access to the group and any items the group had access to view.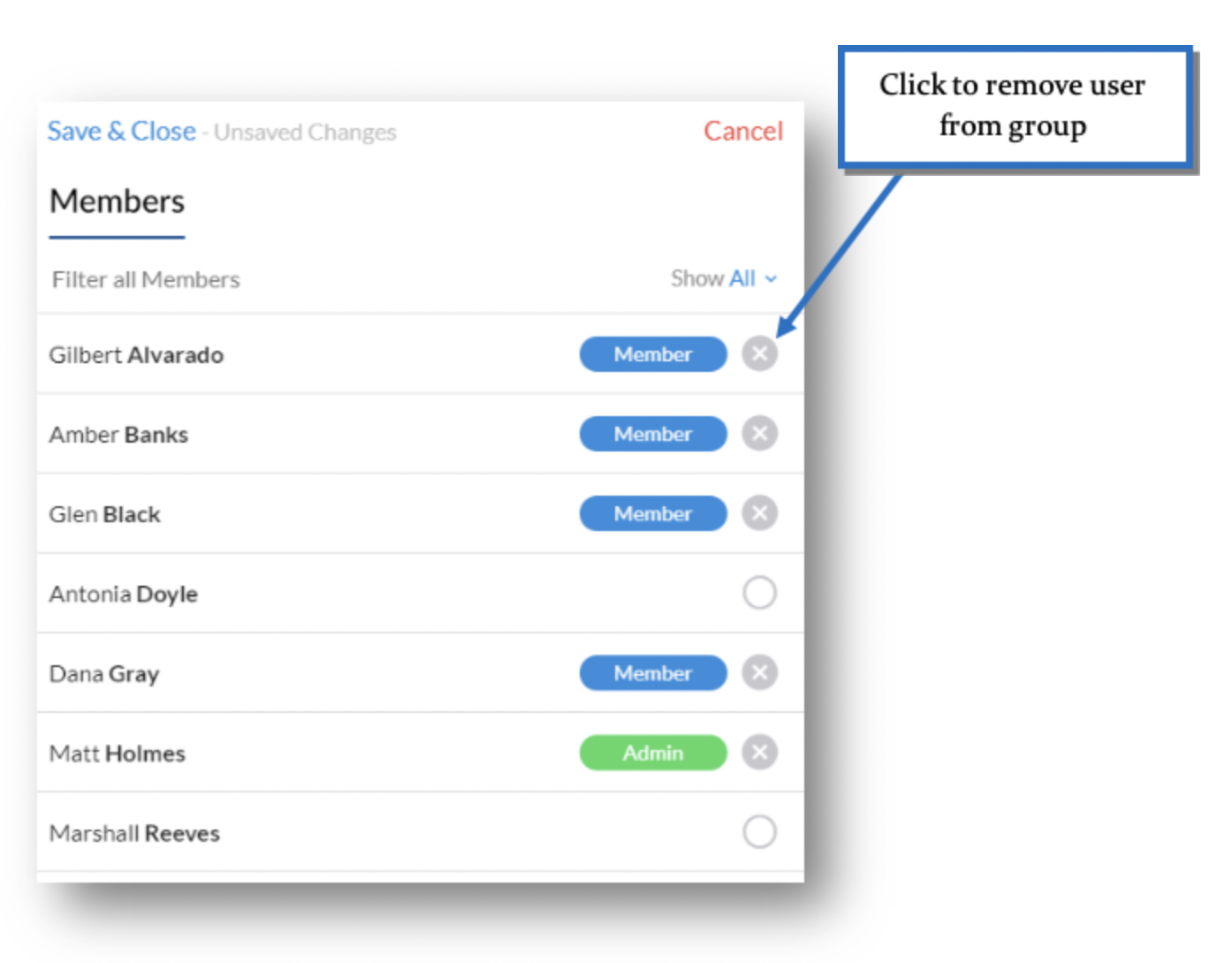 Deleting Groups
Groups that are no longer relevant or that are not being used in your organization can be deleted. To delete a group, select the Actions menu (three dot menu) on the groups card and click Delete Group.