For security purposes, your organization may need to watermark documents to protect confidential information and indicate the validity of a meeting document.
Watermarking will place a watermark on meeting documents that are viewed and downloaded from OnBoard.
Read below to learn how to manage watermarking.
NOTE: Watermarking currently only affects documents within Meetings. Documents in other areas of OnBoard (Resources, Actions, etc.) will not contain watermarks.
Watermarking Settings
To manage the settings for Watermarking for all meetings, click on the Settings button in your navigation bar and access the General Settings.
Navigate to the Document Watermarking section.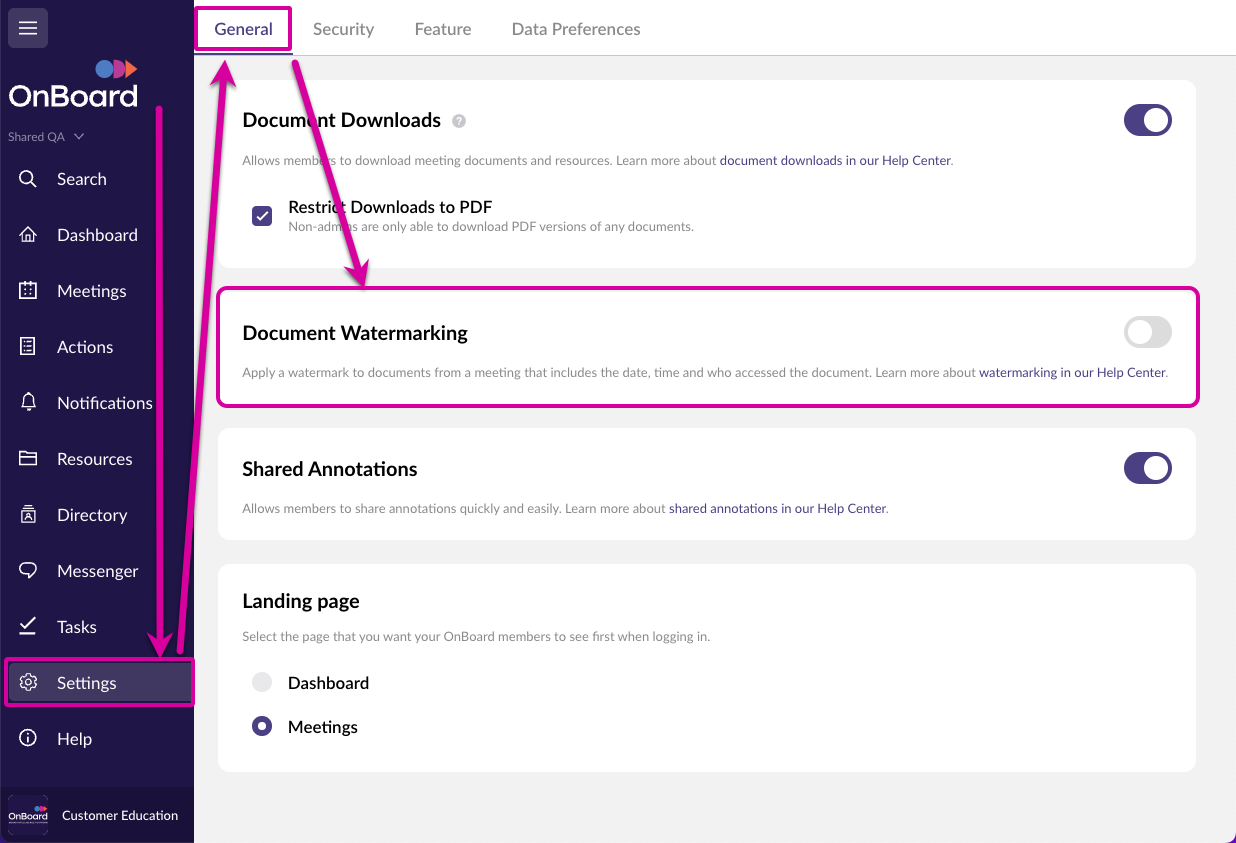 Here you can toggle Document Watermarking on or off. 
When enabling Document Watermarking, Meeting document downloads will automatically be restricted to PDF only for Non-Admins of Meetings (Readers and Contributors).
For more information on restricting downloads to PDF review our General Settings Help Article.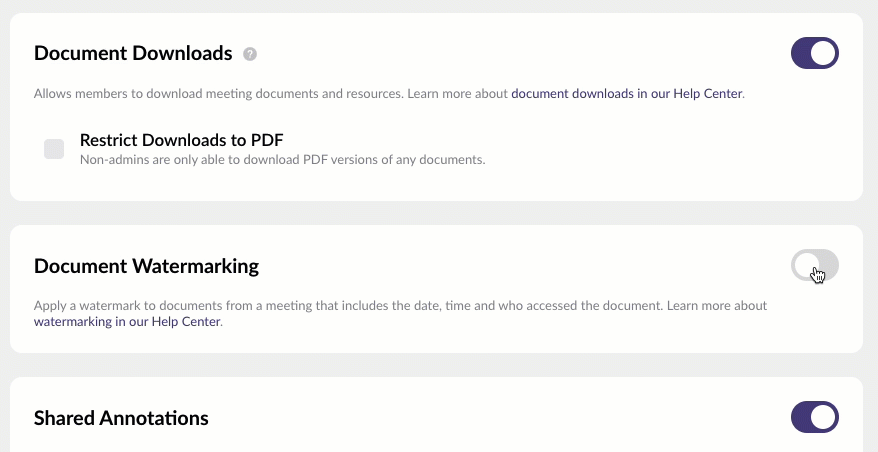 Once enabled, there will be two options for Document Watermarking: Full Page Watermark or Footer Watermark. 
Both Full Page and Footer Watermarks will appear on agenda section documents and the meeting book.
NOTE that the Word document of the agenda in Downloads will not contain a watermark and will still download as a Word document.

The watermarks will appear on every page of a document viewed in OnBoard and on downloaded documents.
The watermarks will contain the following information:
User's First and Last Name
International Date
International Time (in UTC)
Organization Name
Full Page Watermark
Full page watermarks will appear across the entire page on agenda section documents and the Meeting Book.
Full Page Watermark - Meeting Book Viewer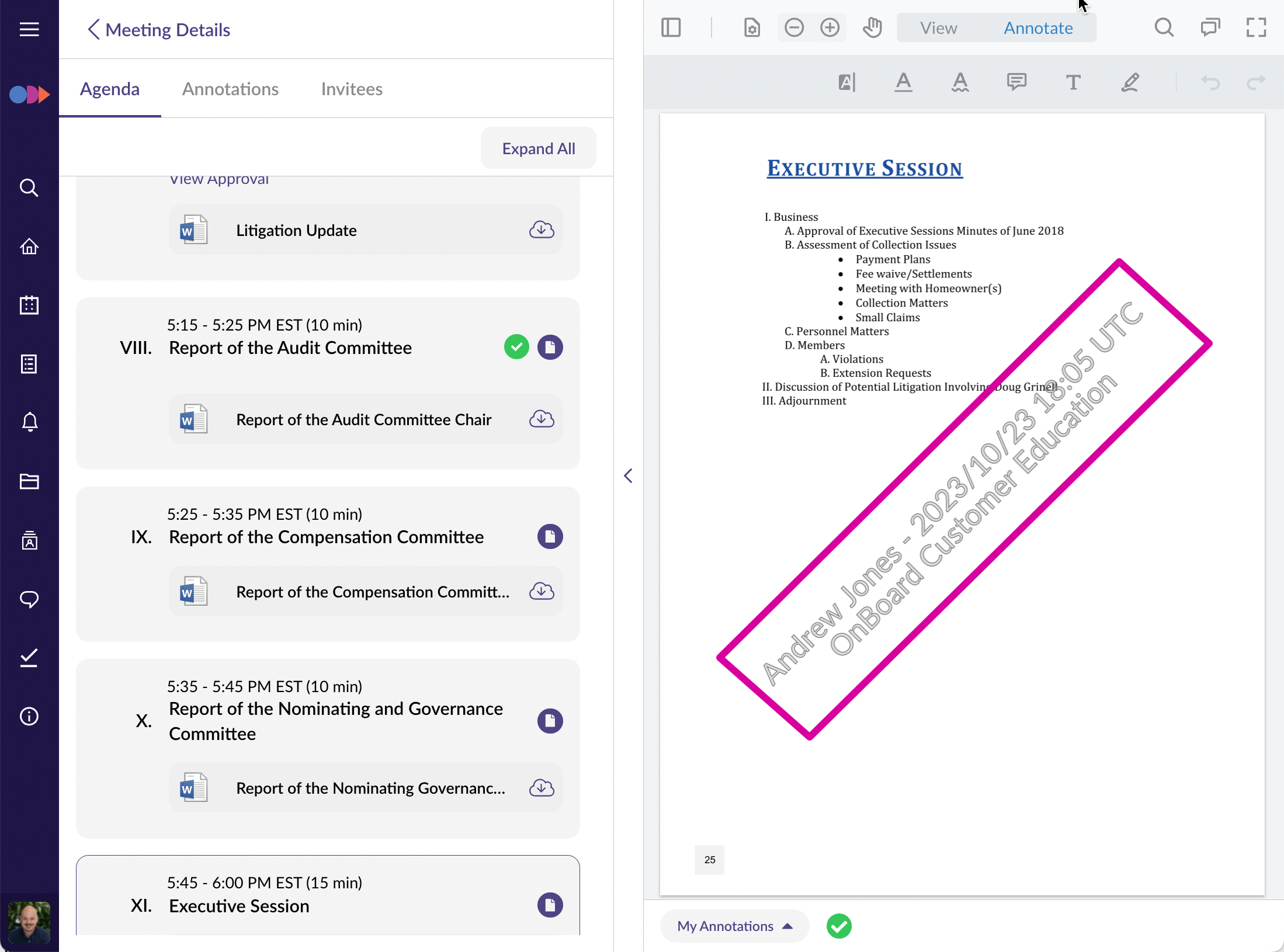 Full Page Watermark - Agenda Section Document View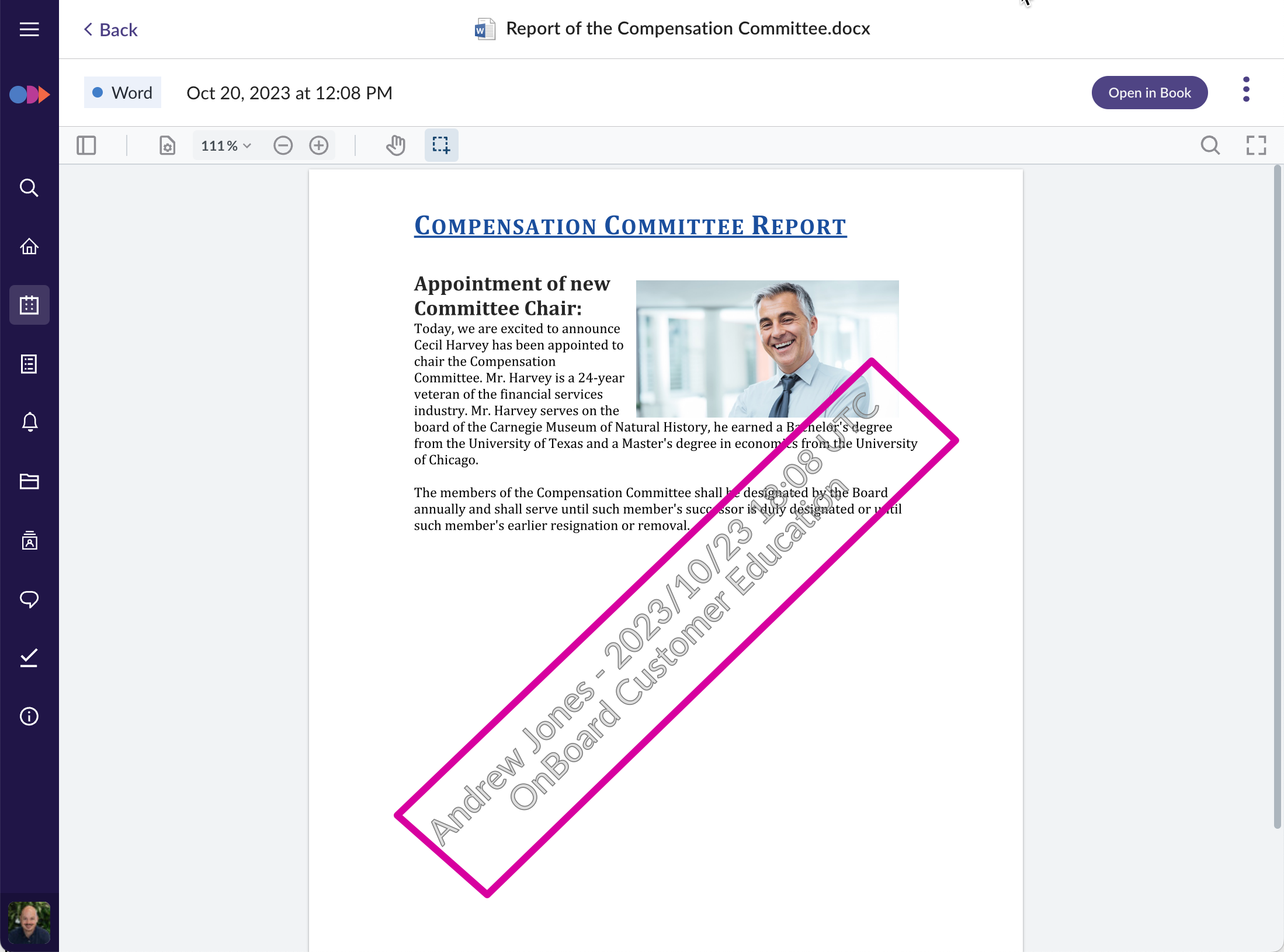 Footer Watermark
Footer watermarks will appear on the foot of each page on agenda section documents and the Meeting Book.
Footer Watermark - Meeting Book Viewer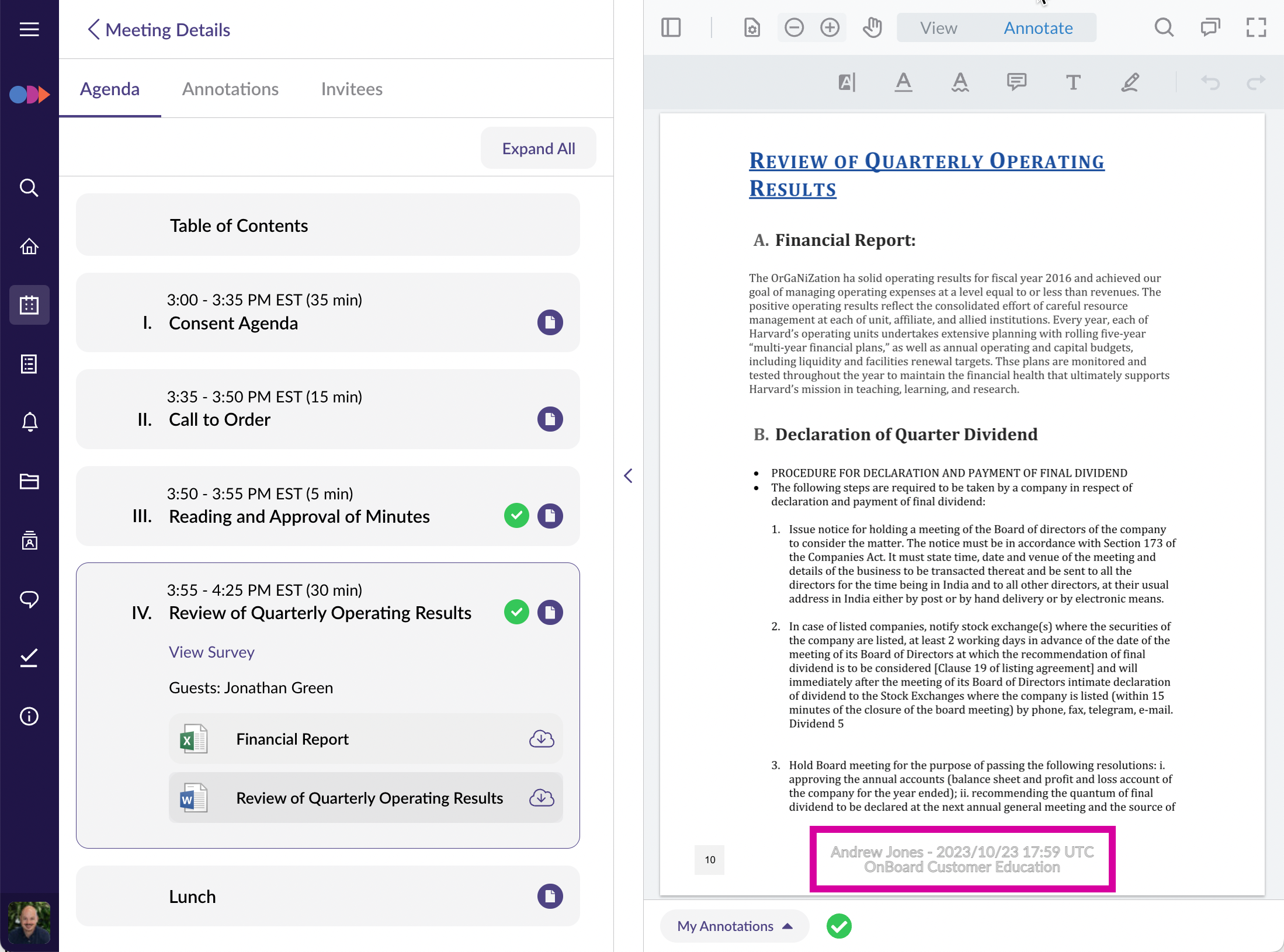 Footer Watermark - Agenda Section Document View