OnBoard provides you with a resource library where documents such as policies, procedures, expense reports, and bylaws can be found.
We'll walk through how to view and Annotation your Resource Documents:
View Resource Documents
Clicking on Resources in the OnBoard Navigation menu will display any folder or document that you've been granted access to view.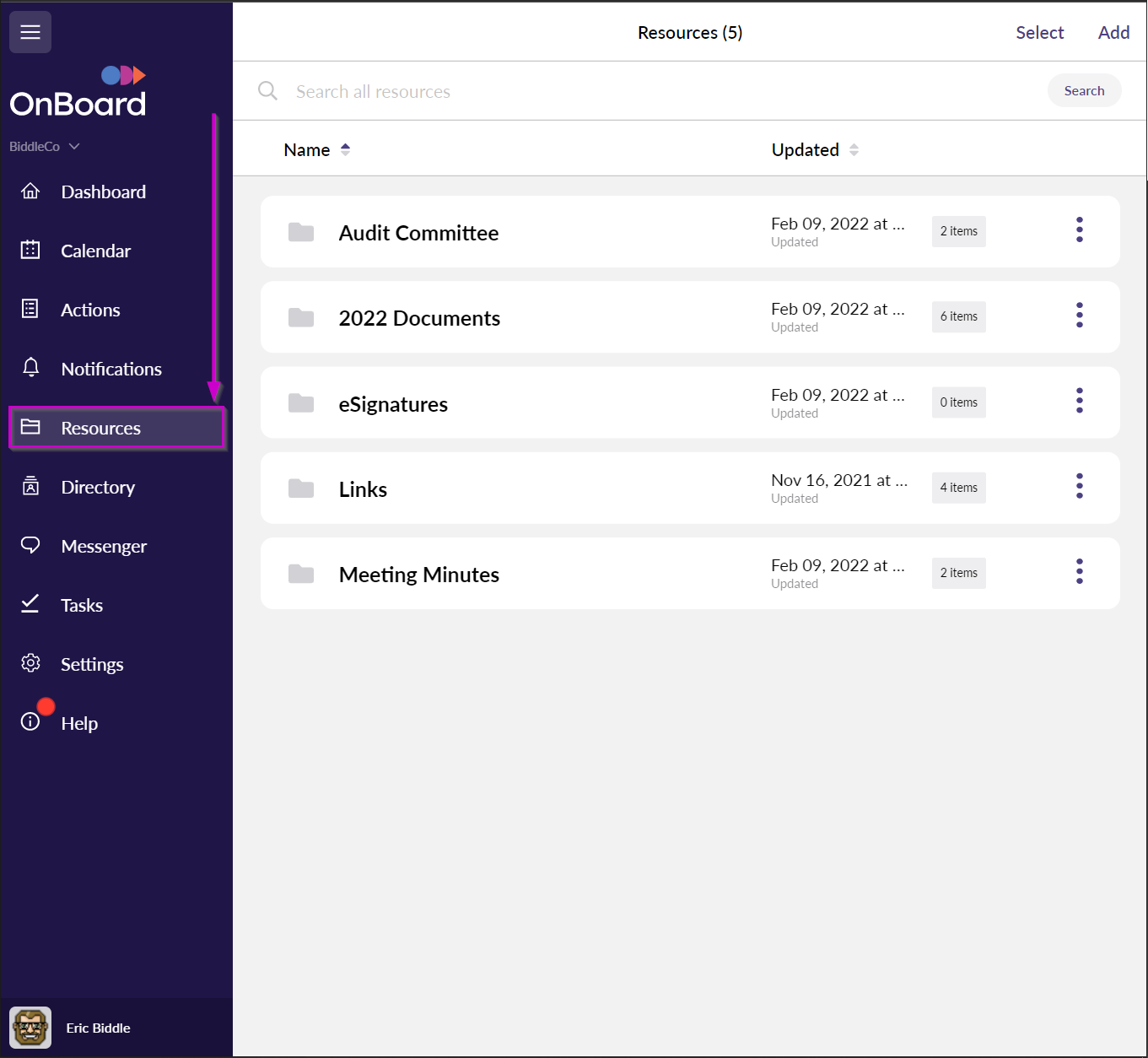 Important Note: Keep in mind the Resource option may be located in the (...) More icon on smaller-screened mobile devices. (Shown below).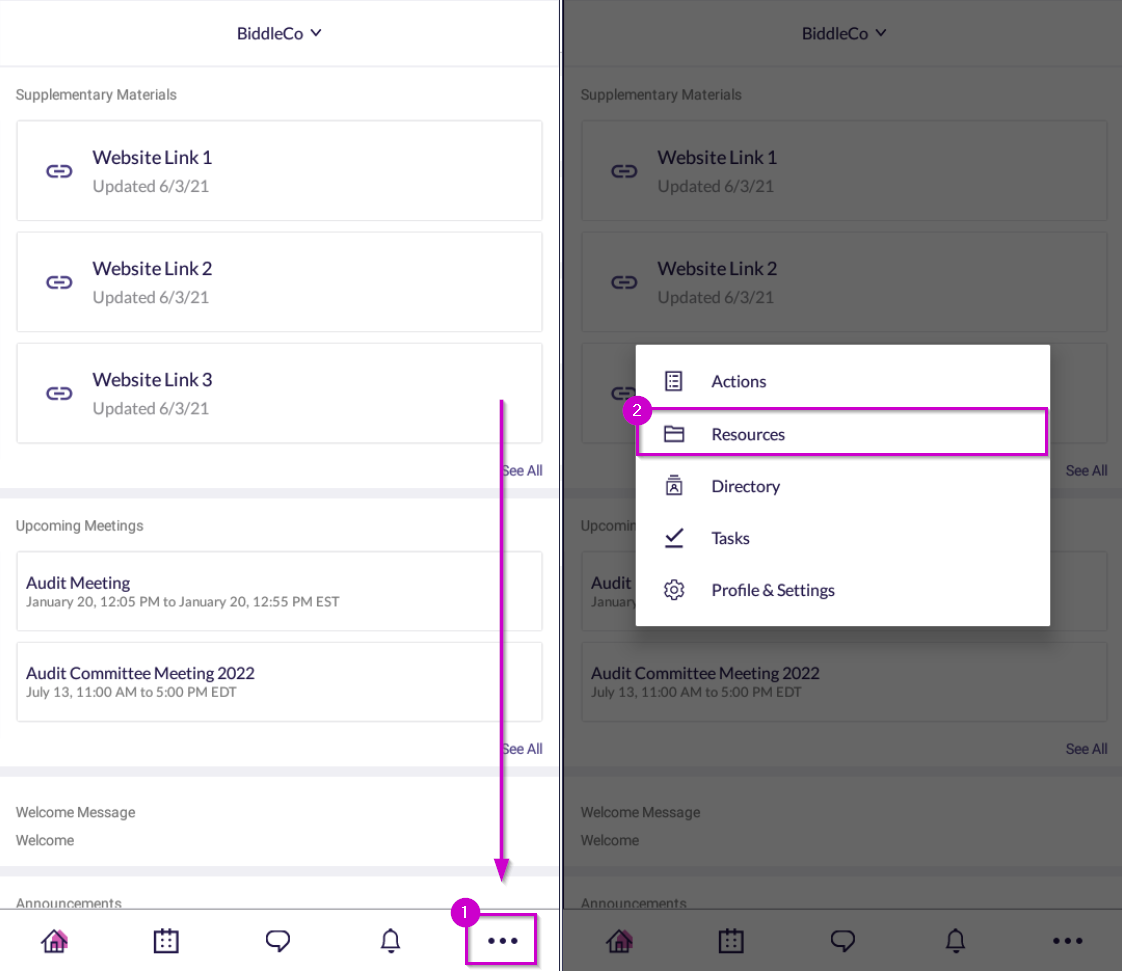 Simply tap/click any resource document, image, website or video listed in these folders to view it.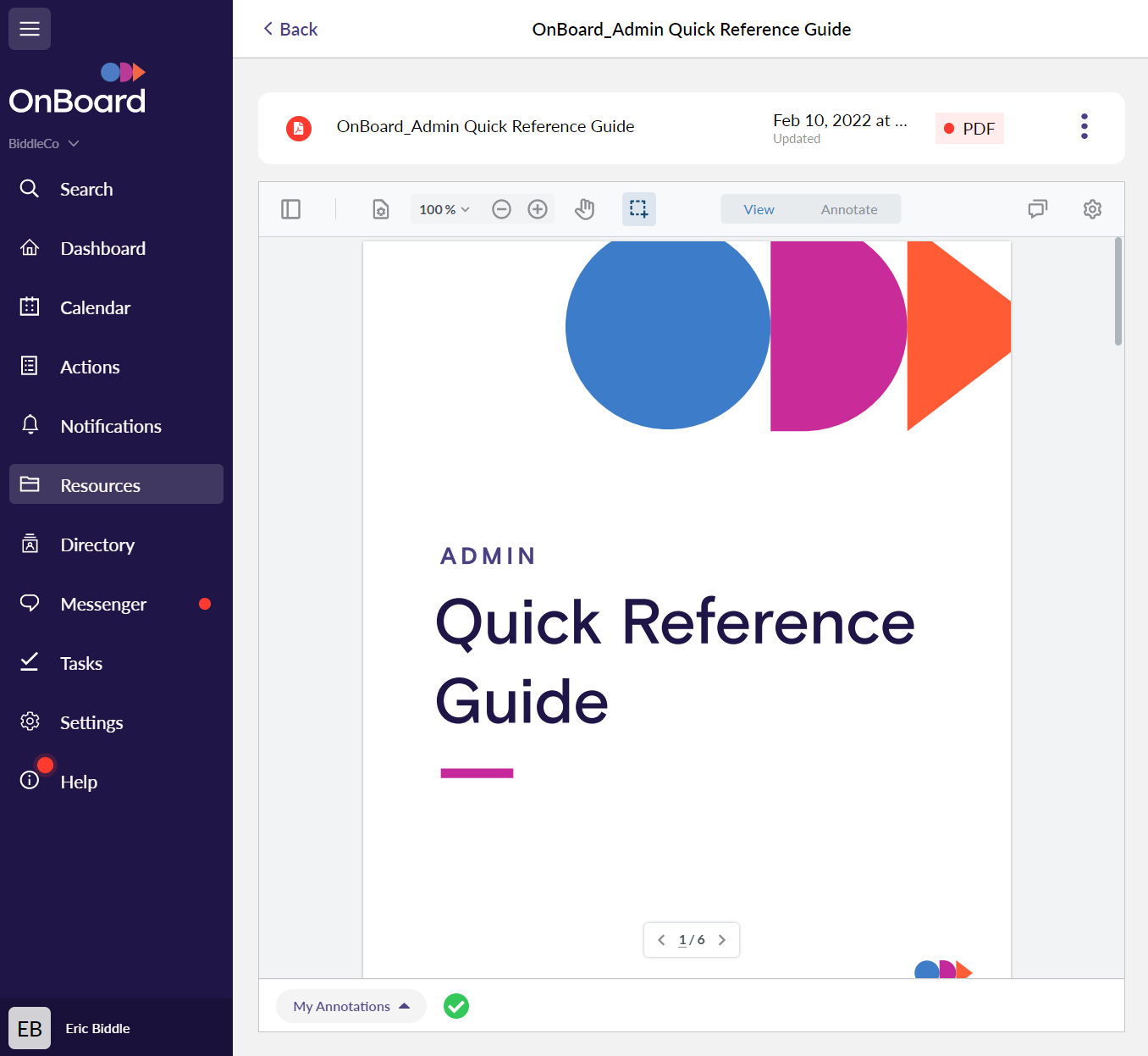 Creating Resource Annotations
Just like with meeting documents, you can create annotations right inside a Resource Document.
After opening the document-style resource type (PDFs, Word, Powerpoint, Excel documents), you can click "Annotate" on the document toolbar above the document to change into Annotate mode.

This will bring up the Annotation menu below the toolbar.

For examples of each of these different styles, please reference the following article: Creating, and Managing Annotations
Sharing Resource Annotations
Important Note: Sharing Resource Annotations is a feature available to the following OnBoard packages: the Legacy Collaboration Suite, the Premium Package, and the Ultimate Package. If you're interested in adding this feature, please contact your Customer Success Manager!
Much like meeting annotations, Resource Annotations can be shared with other members of your organization who have access to the same Resource documents. To do this, you'll just click on the Annotation you'd like to share from your document and click the Share icon.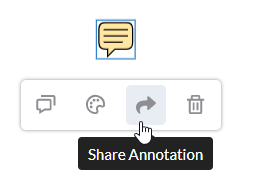 This will make the Annotation available to all users with access to the Document. To view them they just need to open the document and change the view from "My Annotations" at the bottom left of the document viewer and change the setting to "All Annotations" to view their own annotations and any shared ones, or "Shared Annotations" to view only the Annotations that have been shared.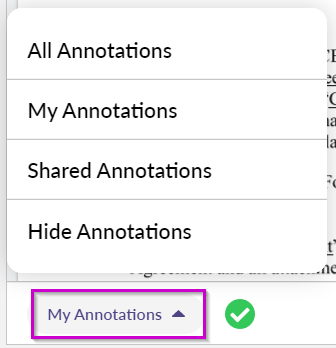 ---
OnBoard Group Trainings:
If you are interested, we do offer further education. You can find the calendar and register for OnBoard Board Member/Director group training sessions by clicking here.