Be sure to visit your personal Profile in OnBoard to customize the details you'd like to share with your colleagues such as contact information, your bio, and your user photo. You may also wish to configure some account settings around security or notifications. Here's how!
View Your Profile
The User Profile can be found in different portions of the screen, depending on which device you're using. In a web browser on your computer, you'll find it at the very bottom of the navigation along the left side of the screen. Click your initials, name, or photo, then select Profile.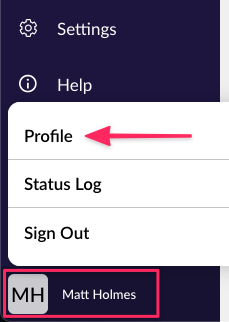 Though, on smaller screen devices, like your Apple or Android phones, you may need to first click the (...) More icon first, then locate your Profile or Settings. Here's an example.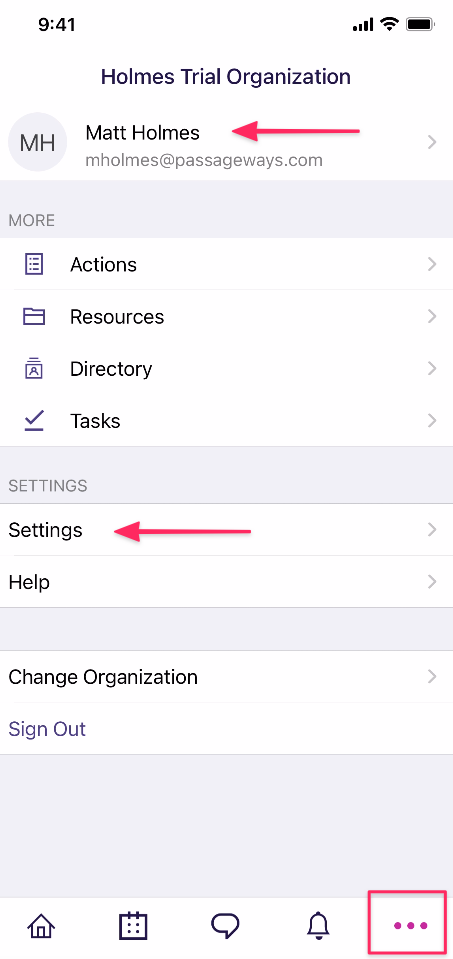 Regardless of which device you choose to use, you'll have full control over changing any of your profile field values or account settings. When making changes, be sure to click Save at the top of the screen when you're finished.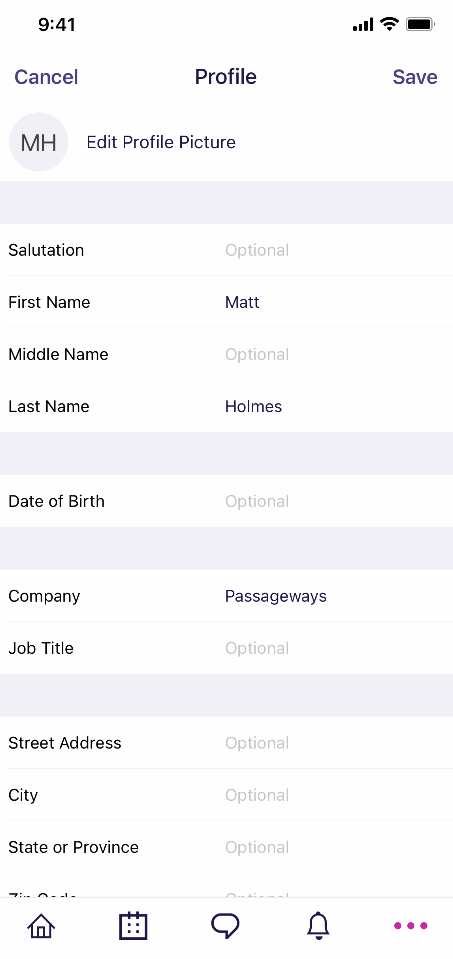 Saving your eSignature to your OnBoard Profile
Near the bottom of the Profile page on your mobile device, you'll have the chance to store an eSignature to use later. This can be useful if your Administrator allows saved signatures to be applied to eSignature actions as they are required. To save your signature, scroll to the bottom of the Profile, and click either Signature or Initials to begin capturing. Make your signature on the line, then click Done!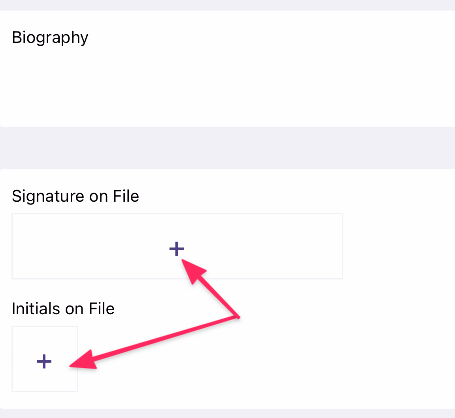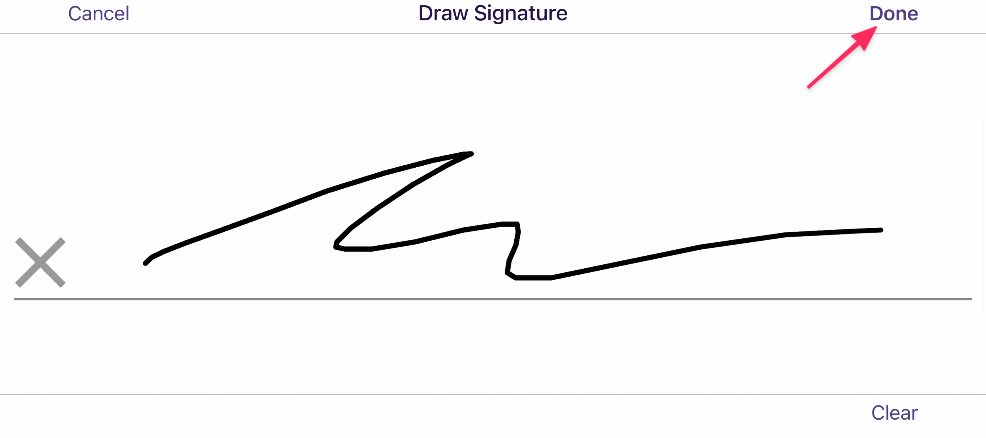 Editing Account/Device Settings
Select Settings to control some aspects about the authentication process, notification options, and more. Below is a description of what can be found on the OnBoard mobile application, but please keep in mind that not all of these options will appear if you're using a device that does not support the feature. (Example: Touch ID settings will not appear on devices that do not have a biometric sensor, or if viewing Settings from a web browser on a computer.)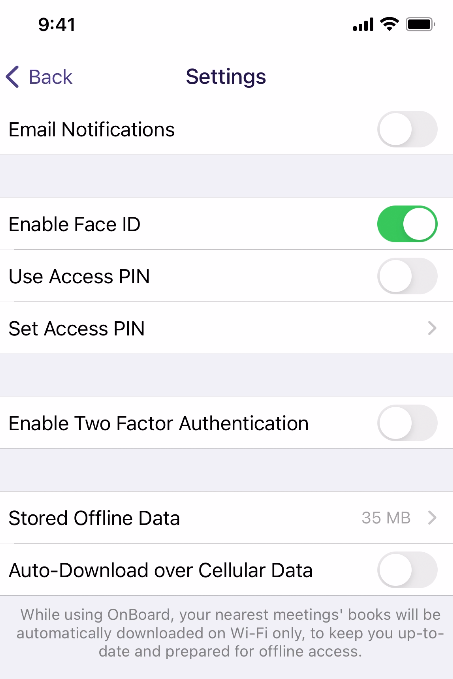 Enable Email Notifications
Be sure to turn this setting on if you'd prefer to receive all OnBoard notifications by email in addition to seeing them in the Notifications panel in OnBoard. This is incredibly useful to be kept in the loop of changes happening in your organization while you're not logged in.
Enable Touch/Face ID
When this setting is enabled, OnBoard will use the fingerprints or facial recognition capabilities of your mobile device to get logged in. To learn more about logging in with this setting, please be sure to take a look at this article: Learn More About Touch ID / Face ID
Enabling, Setting, and Changing your PIN
Just like with the Touch ID setting mentioned above, when this setting is enabled, you'll be able to configure OnBoard to use a PIN code to get logged in. These settings can help you enable the PIN or change it to something new. This article can help describe logging in with a PIN code more: Learn More About Security PIN Codes
Enable Two-Factor Authentication
Two-Factor Authentication is an excellent way of tightening security on your OnBoard account. Enabling it will, from then on, require both your normal OnBoard username and password as well as a secondary random passcode delivered to you by email or text message to completely log in. This article goes into detail about authenticating with this feature enabled. Learn More about Two-Factor Authentication.
Viewing and Clearing Stored Offline Data
Meetings that have been stored for Offline Access can be found within this list. If you no longer need them to be stored locally on the device, they can be deleted with the Edit button in the upper right corner. This would only be necessary for conserving hard drive space on your device.
Allowing Auto-Download over Cellular Data
Unless in an Airplane mode, mobile devices that can connect to cellular networks are almost always connected to the internet. This is incredibly convenient, however, depending on your monthly data allowance on your cellular plan, you may wish to strictly monitor how much data is being used. Toggling this OnBoard setting on will allow board books to automatically be downloaded while on a metered cellular connection. With the feature turned off, books will only be auto-downloaded while connected to a WIFI network.
---
OnBoard Group Trainings:
If you are interested, we do offer further education. You can find the calendar and register for OnBoard Board Member/Director group training sessions by clicking here.