NOTE: Admins cannot change an OnBoard ID/Email Address on behalf of a user. For more information on how to update an OnBoard ID on behalf of a user click here.
In order to change your OnBoard ID username, you must be logged in to OnBoard on the Web version (located at: https://app.onboardmeetings.com.
Once logged in, go to your profile page by clicking on your name or profile picture at the bottom of the navigation menu, then choose Profile.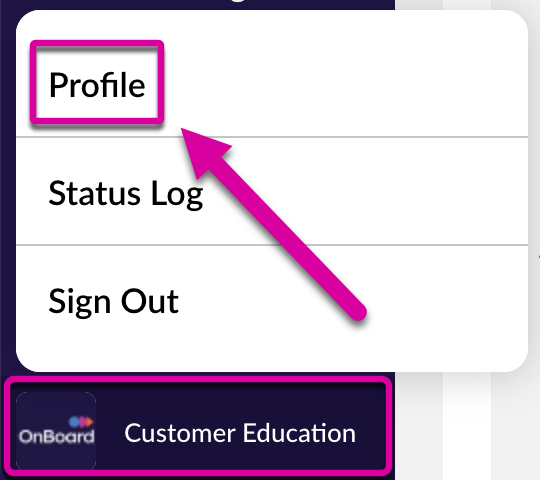 Next, switch over to the Settings tab and click Change OnBoard ID.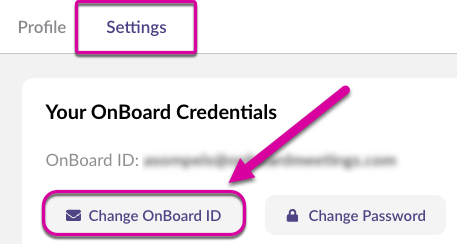 A window will appear to allow you to enter your new OnBoard ID email address. Keep in mind that this must be a valid email address.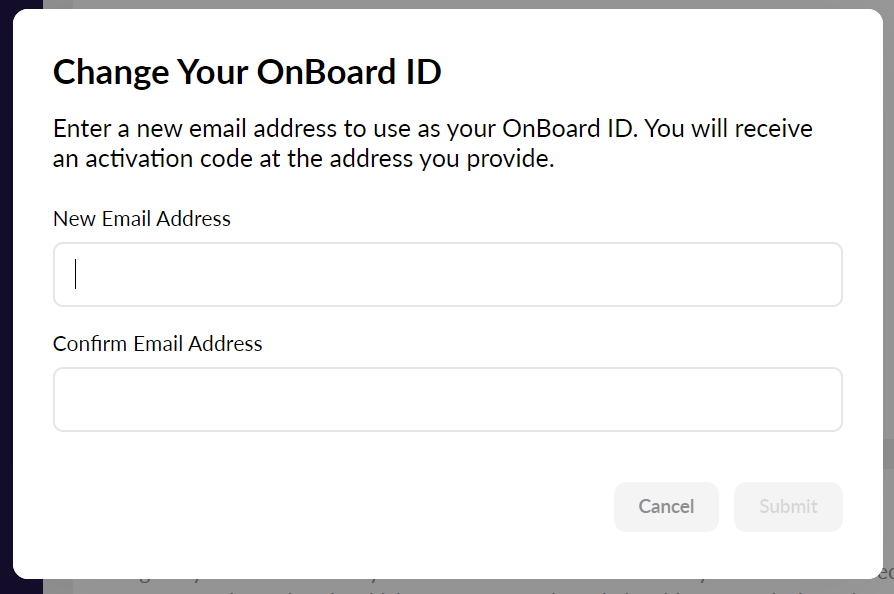 Once you click submit, a message will appear asking you to enter a validation code that has been sent to your new email account.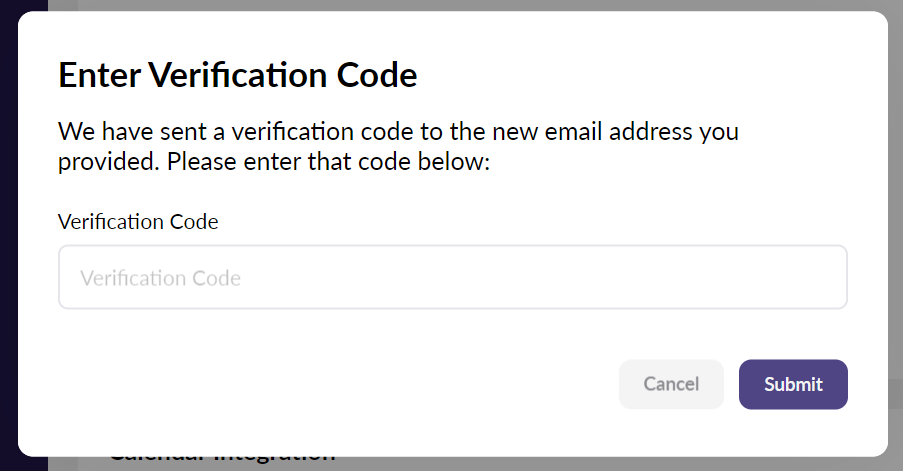 Check your email for a message that looks like this. Enter the code provided in the email into the validation box in OnBoard, and click Submit!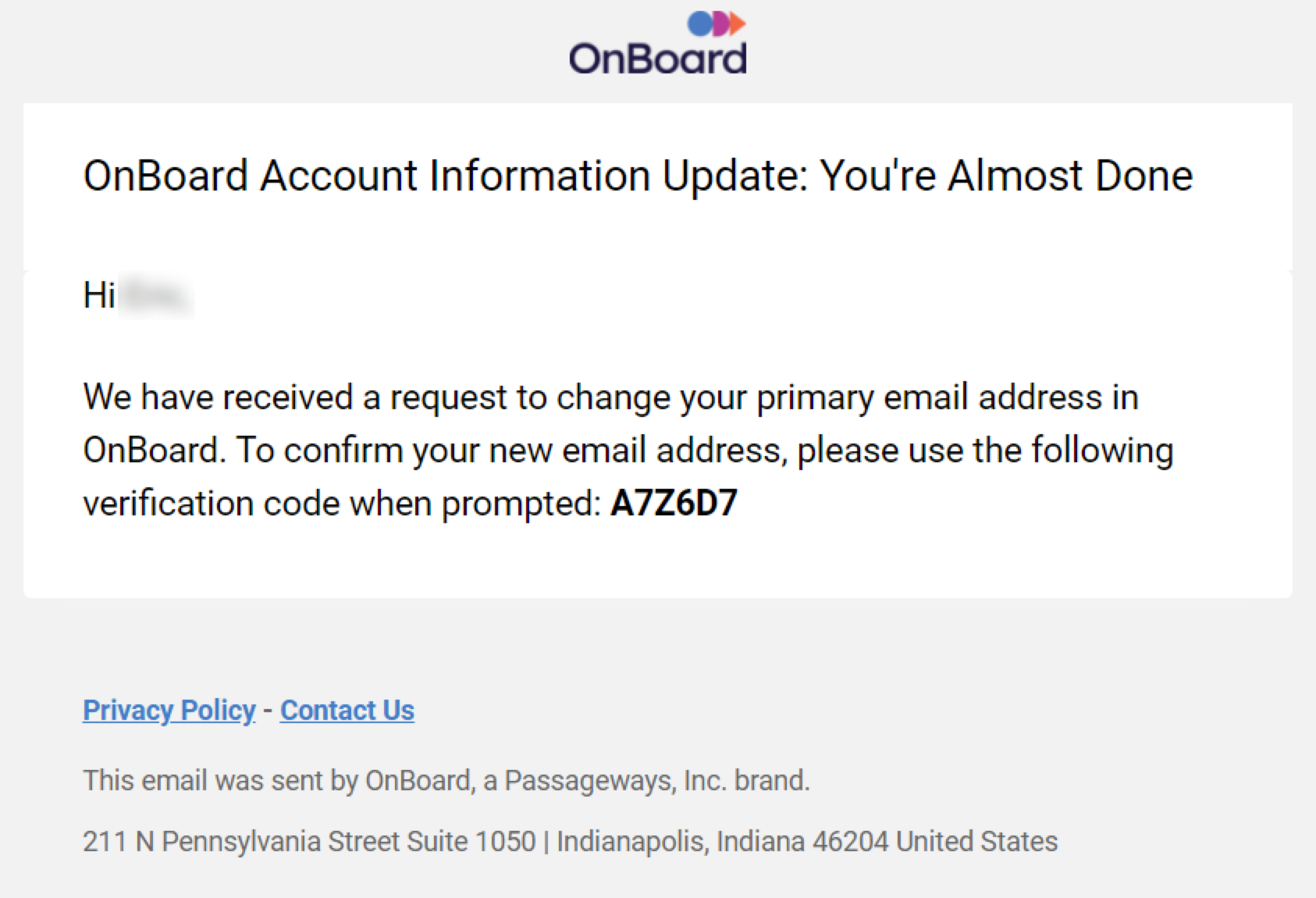 That's it! Your OnBoard ID email address has been updated. You will be able to log in with your new OnBoard ID and will no longer be able to log in with your previous OnBoard ID.