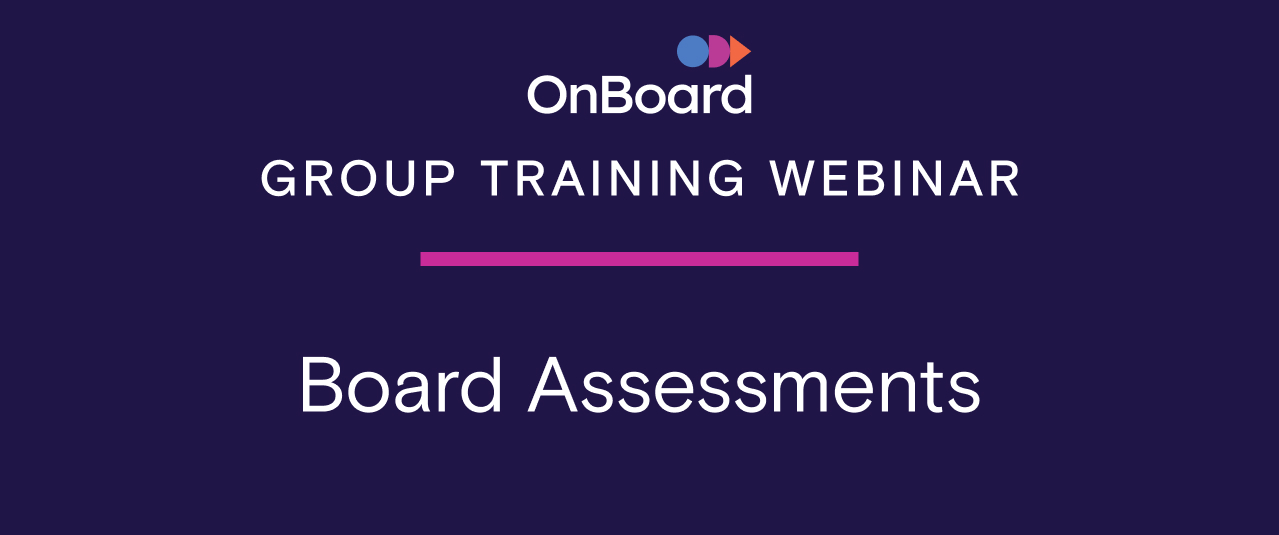 OnBoard's Board Assessments help your team develop priorities that strengthen the organization's governance performance and practices. Receive open an honest feedback with anonymous responses. Analyze, view, and share results directly in the platform.
In this training session, you will learn how to:
create custom assessments or utilize OnBoard's templates.
track assessment progress, review results, and send reminders.
easily recreate assessments for future use.
This training will be run by one of our OnBoard Success Experts. Questions are encouraged!
Click here to choose your preferred date and register for live training.
---
OnBoard Assessments Training Recording
If you are interested, we have a recorded training session for you to access on-demand. It can be accessed by clicking here.