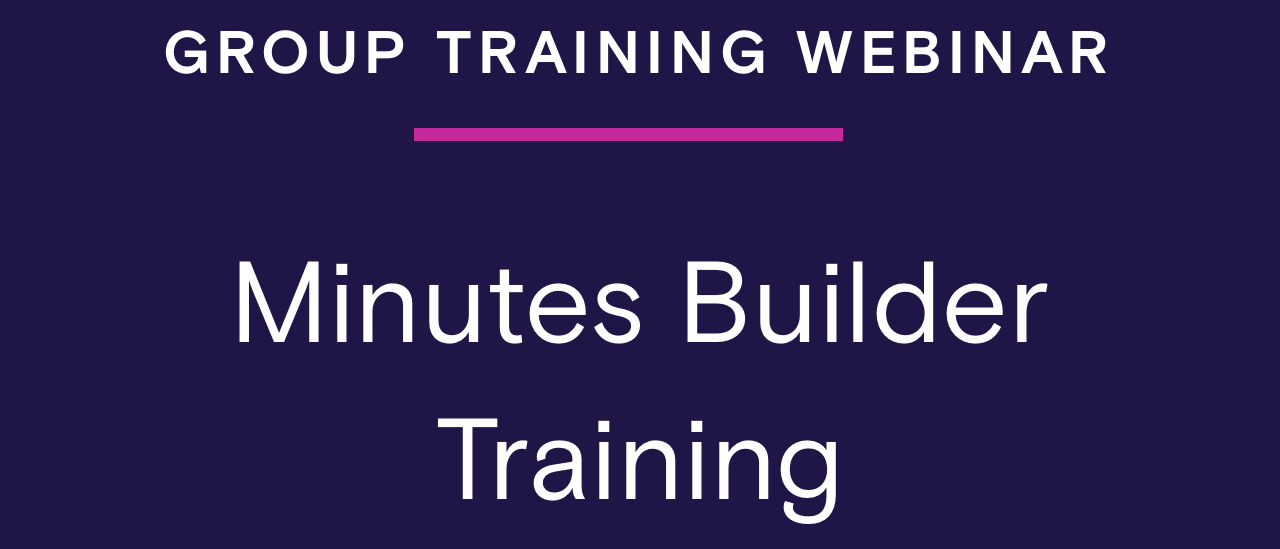 The minutes builder unifies your workflow, enabling you to make minutes directly within OnBoard. Effortlessly make notes, create tasks, track attendance, and mark motions as the meeting progresses. The builder makes it easy to focus on the meeting itself, a must have for every meeting workflow.
In this training session, you will learn how to:
create templates for future use
track attendance for all meetings
record motions and other decisions
assign tasks for after the meeting
This training will be run by one of our OnBoard Success Experts. Questions are encouraged!
Click here to choose your preferred date and register for live training.
---
OnBoard Minutes Builder Training Recording
If you are interested, we have a recorded training session for you to access on-demand. It can be accessed by clicking here.