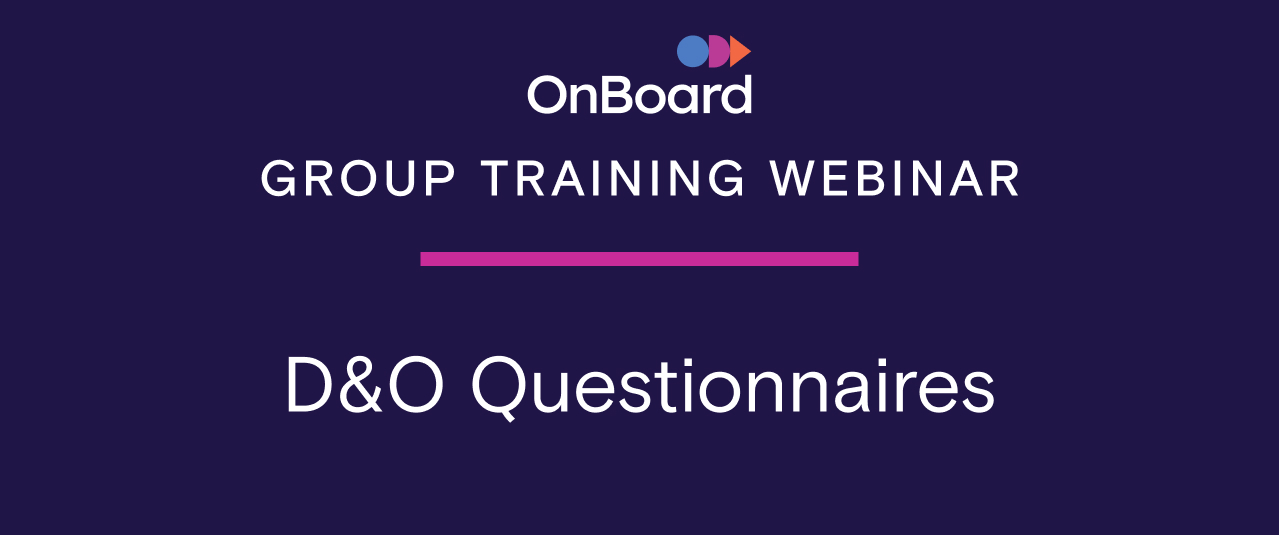 OnBoard provides an integrated D&O Questionnaire solution that supports your ongoing compliance. Directors can easily respond, and admins can track progress and send reminders in platform.
In the training you will learn how to:

create and customize your questionnaires.




pre-fill, track, and review responses.




easily recreate questionnaires for future use.
This training will be run by one of our OnBoard Success Experts. Questions are encouraged!
Click here to choose your preferred date and register for live training.
---
OnBoard Action Tools Training Recording
If you are interested, we have a D&O Questionnaire training article and video for you to access on-demand. It can be accessed by clicking here.