OnBoard offers organizations Two-Factor Authentication (2FA) as an additional login security precaution. If your organization has enabled 2FA, you will be required to verify your identity after entering your password.
Follow the steps below to login with 2FA and manage your 2FA settings.
Logging in with Two-Factor Authentication
Email is the default option for receiving your code for 2FA. If you'd like to add a mobile number for the 2FA code to be sent via text, scroll down to the "Enabling SMS Two-Factor Authentication" section.
To login with 2FA:
On the login screen, enter your OnBoard ID and password as normal.
Choose how you'd like to receive your secondary authentication code, either by Email or by SMS Text Message.
After you've chosen your method of delivery, check your email (or mobile phone) for the code, and enter it into the screen shown below.
Once complete, you'll have access to OnBoard!
If you have not set up a mobile number for 2FA, you'll automatically be guided from step 1 to 3.
Enabling SMS Two-Factor Authentication
If you'd like to utilize SMS to receive your code via text message on a phone or tablet, you can add your phone number in your profile settings.
Select your profile by clicking on your name or image in the Directory or by clicking on your name or image on the bottom left-hand side of the screen and selecting "Profile."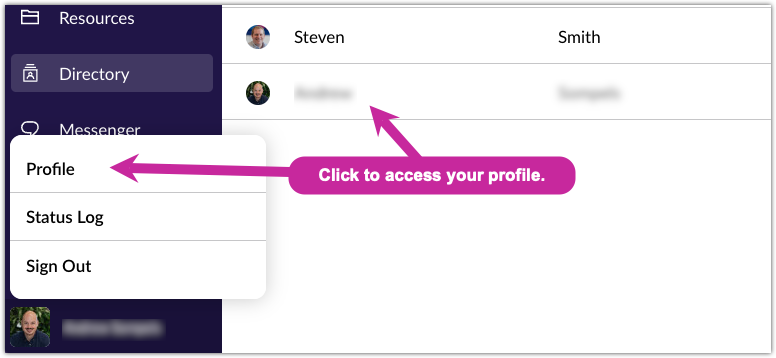 Then follow the steps below to add your phone number to your profile settings:
Click on the "Settings" tab on the top of the profile page.
Under "Two-Factor Authentication" select "Add SMS Number."
Enter your phone number and click on "Add SMS Number."
A verification code will be sent via text message. Enter the code and click "Submit."
Your phone number will be added, and you'll have the option to utilize SMS to login with 2FA!