Members can report their skills by being notified that they have skills to report as above, or by logging in to OnBoard and going to their profile.
To get Profile, click on your name in the bottom left corner, then Profile.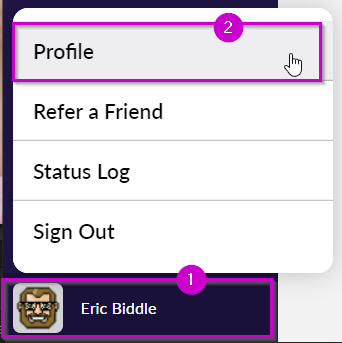 Once you arrive at your Profile you can go to Skills and click Edit Skills.

Clicking on an assigned skill will allow you to change your experience level.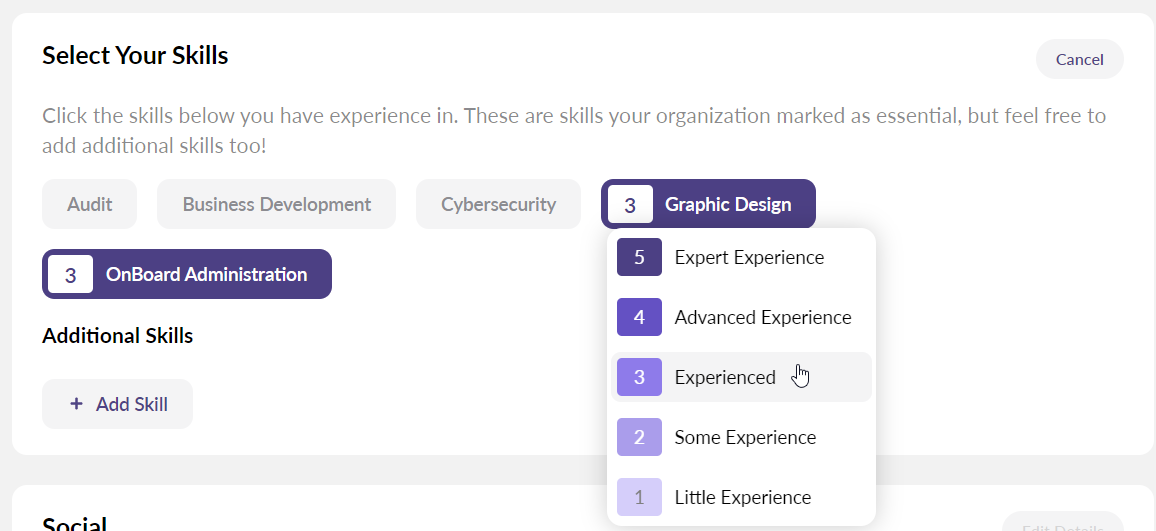 You can also select any listed skills that may apply to you and report your experience level on these as well.

If you'd like to report a skill that you don't see above, just click on Add Skill.

Your Administrator will then see this skill in the skills list and can choose to make this option visible or to add it to the organization's Essential Skills!