OnBoard's Content Hub grants organizations access to curated content from BoardSource, a recognized leader in nonprofit board leadership, research, and support. If your organization has access to the Content Hub as part of your subscription plan, you can access the Content Hub. For more information on your plan, contact your OnBoard administrator.
Follow these steps to log in to the Content Hub.
1. Log into your OnBoard board portal using your username and password.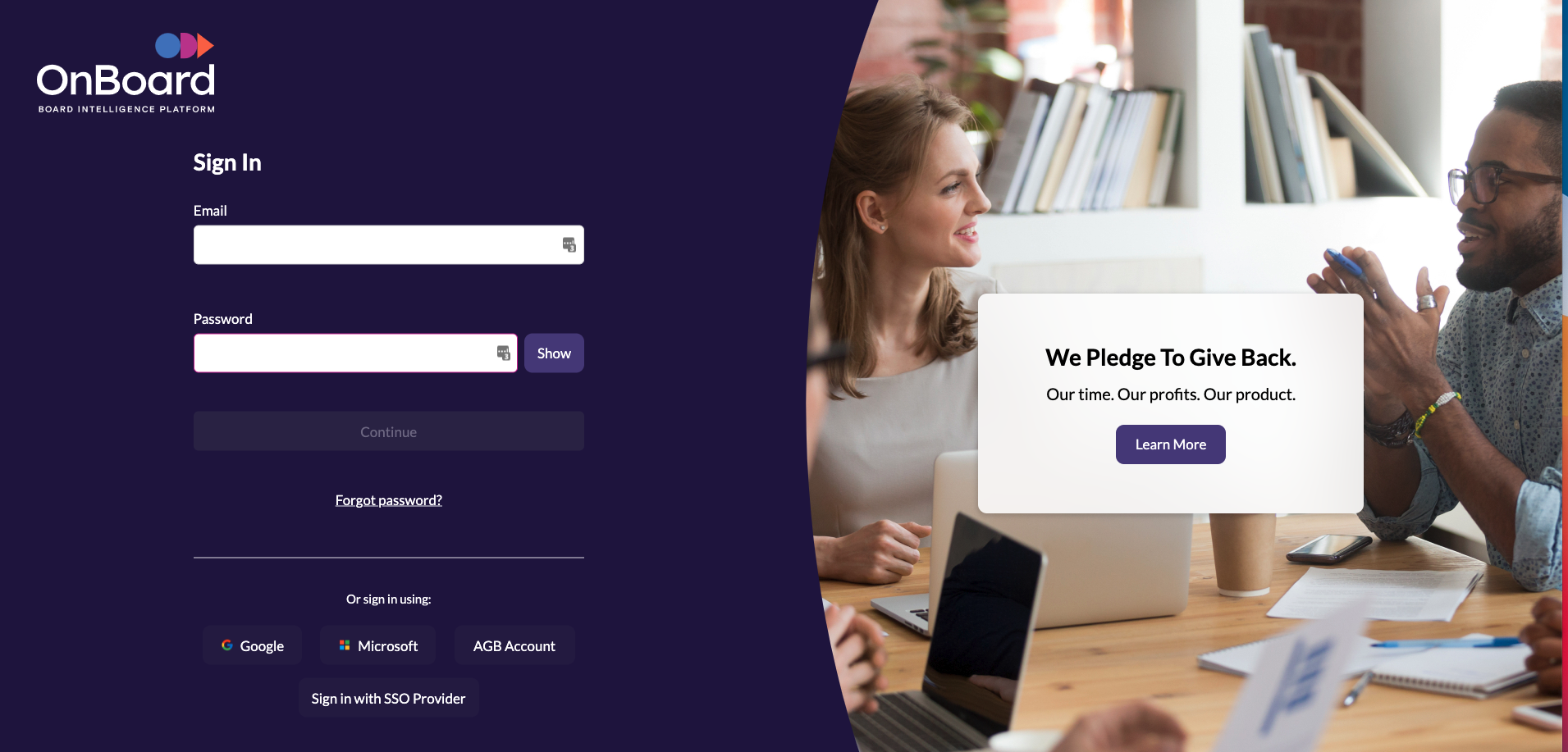 2. Once logged in, go to the left navigation panel and select the "Help Tab" and then select "OnBoard Content Hub."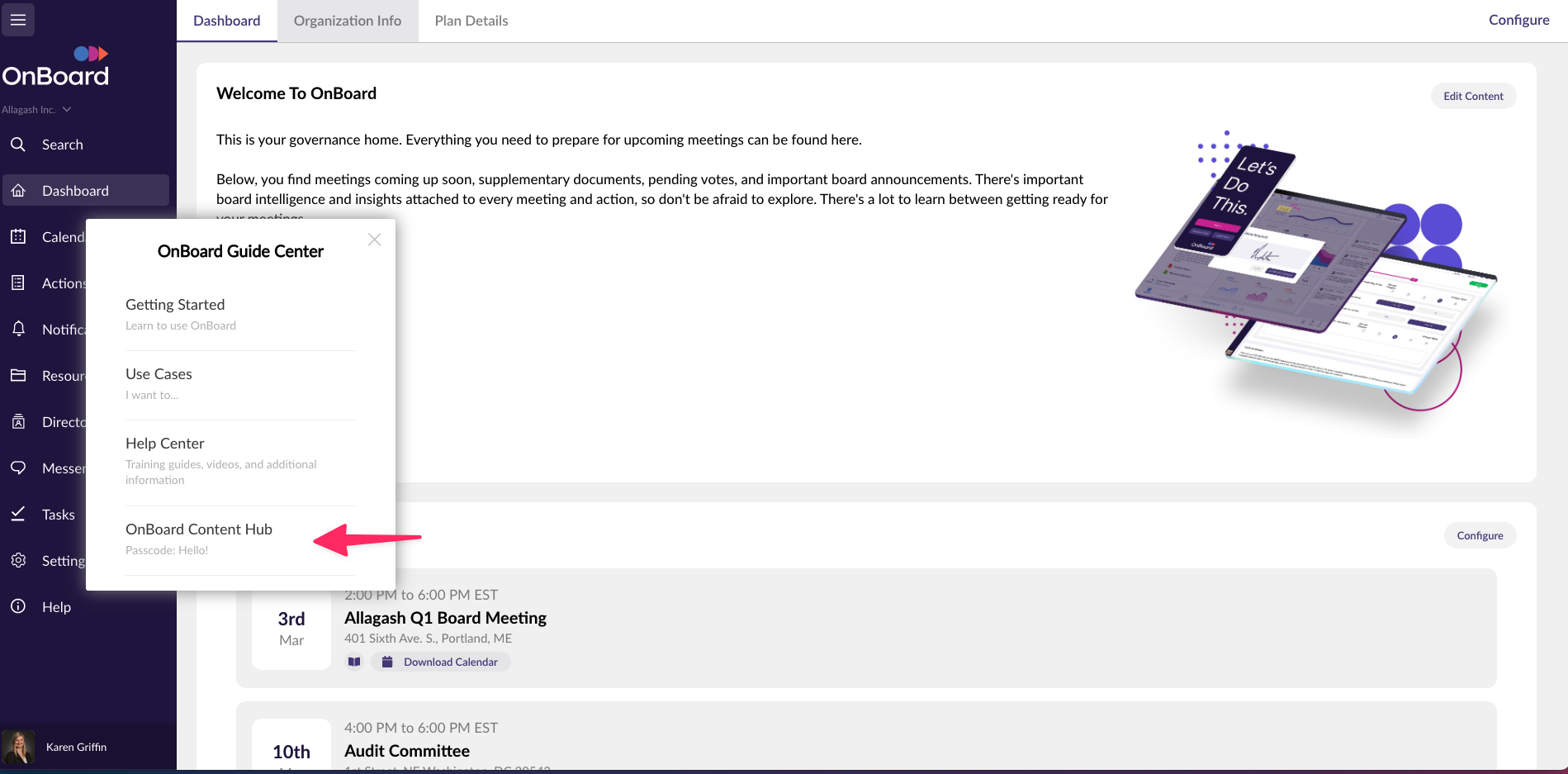 3. Once selected, you will see the password for the Content Hub listed at the top of the pop-out. Choose any of the resource links to go to the Content Hub. Please note, that this password changes frequently. You will need to use the one referenced in OnBoard to access the content.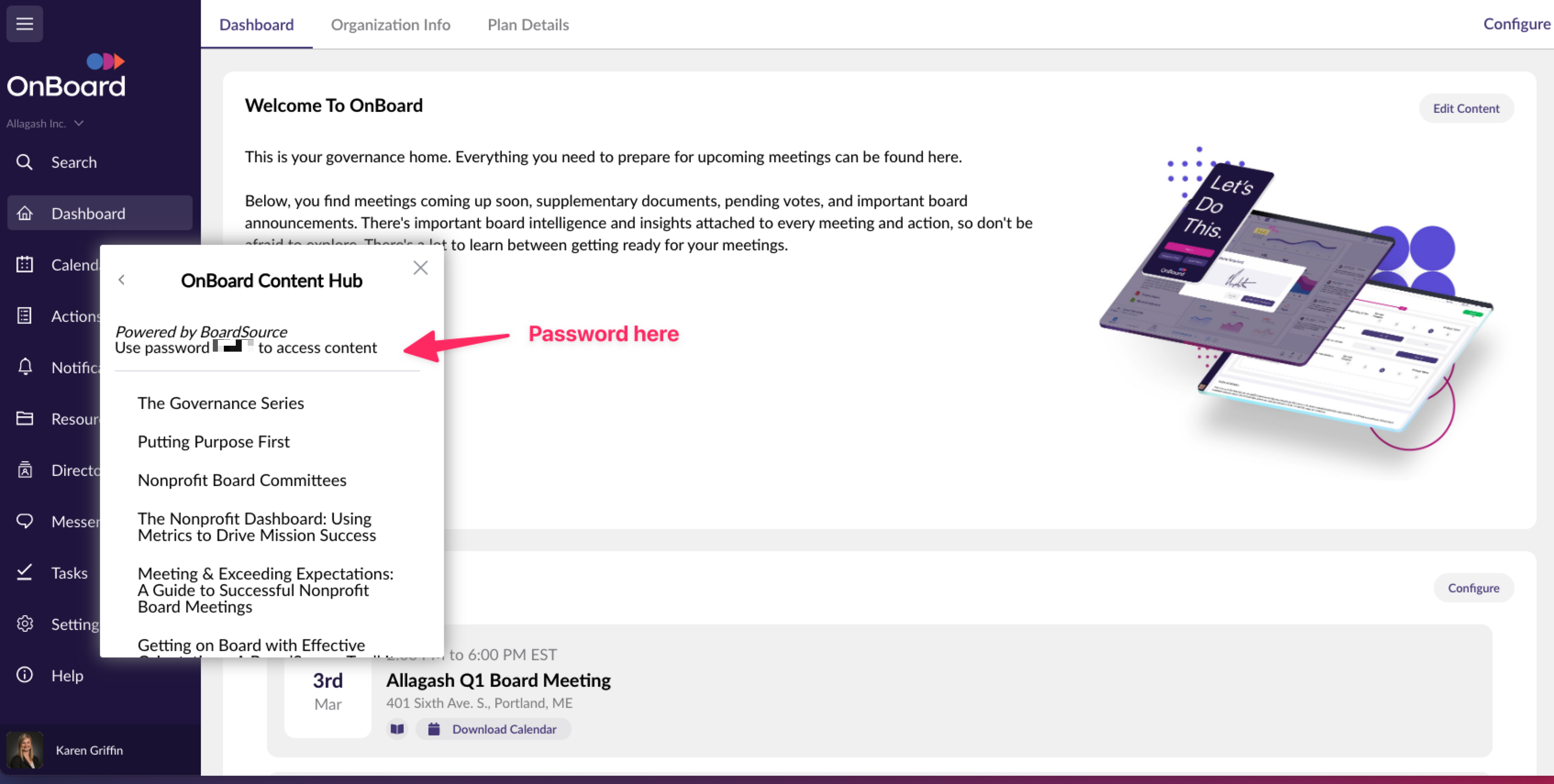 4. After clicking on the article link, enter the password to access the Content Hub.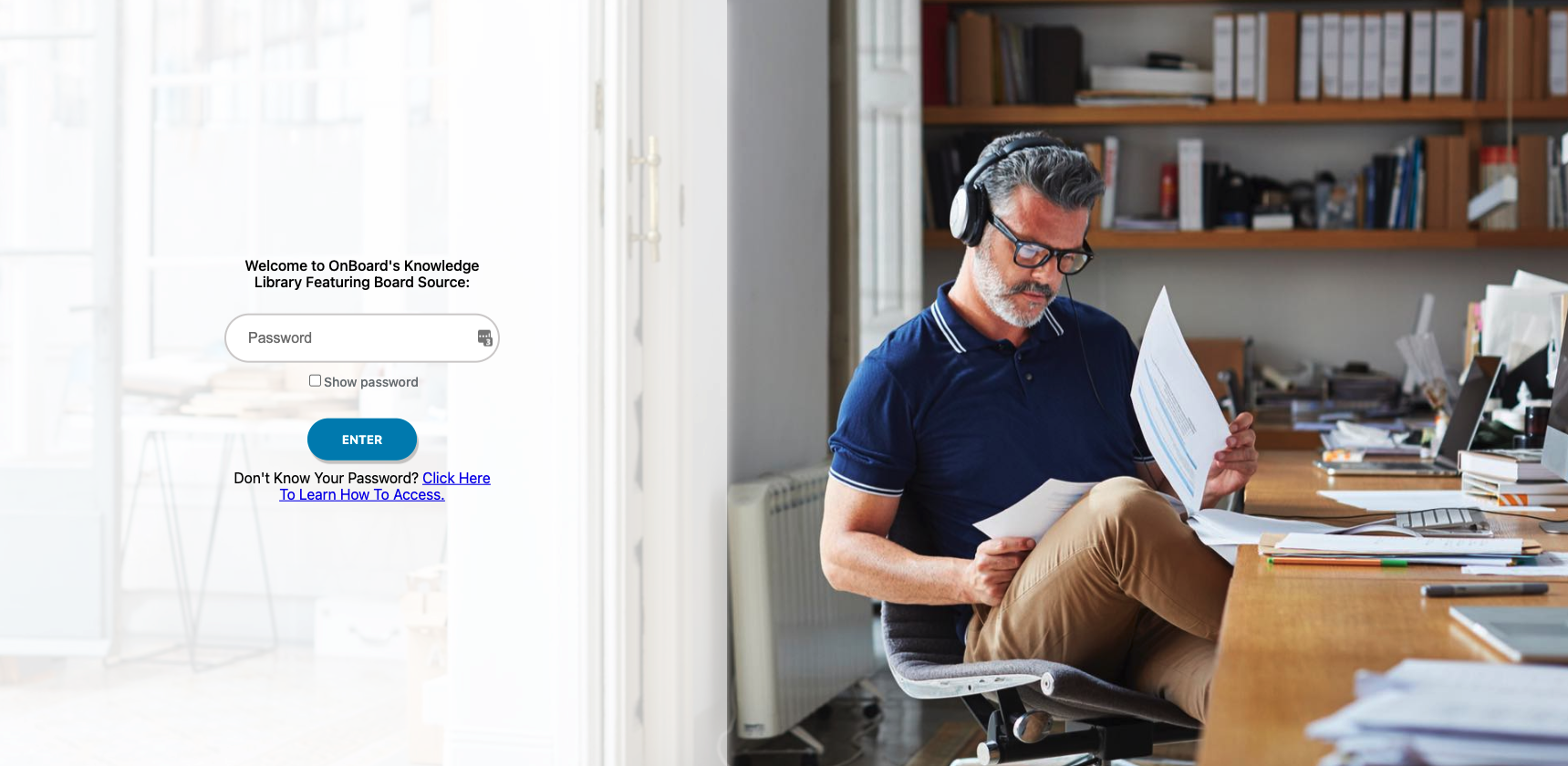 5. You now can read any of the materials in the Content Hub!