When trying to login to OnBoard, you may receive the following error: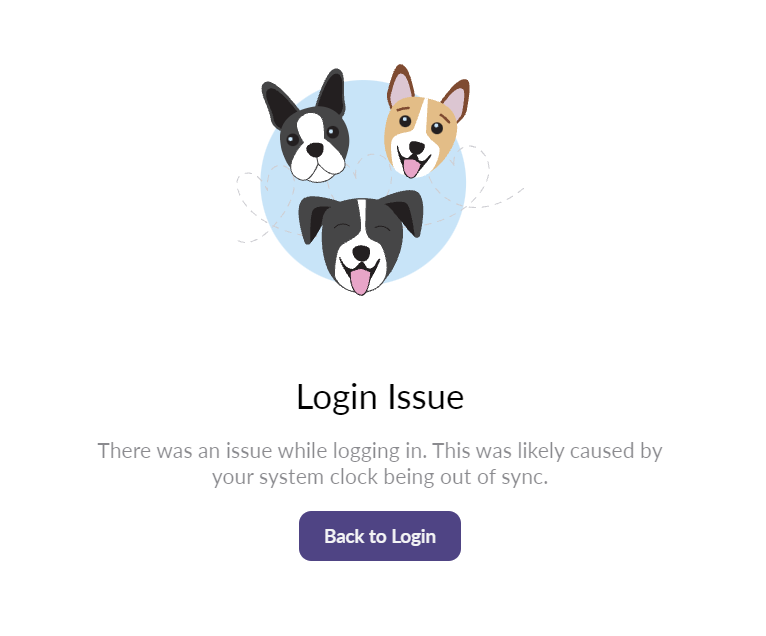 If you receive this message, there are usually 2 possible causes:
1. The link used to access OnBoard is incorrect or outdated.
The most common can occur when trying to click a link to open OnBoard that may differ from https://app.onboardmeetings.com , such as when accessing OnBoard from a favorite, bookmark, or shortcut. Often you can right-click on the bookmark or shortcut and edit it or go to Properties and change the link to be the exact login page for OnBoard above.
If you try to log in to OnBoard by clicking the above link and you still receive the above error, more than likely you are experiencing the second cause for this issue:
2. Your system time may be incorrect.
If your system time is off from the current correct time for the timezone set on your computer it can cause an issue logging into OnBoard. This is because with a system clock being out of sync your account cannot be properly authenticated to log in.
To correct this issue you'll just need to change the time on your device to match the correct time for your timezone or location.
We have separated these by the operating system below. Please note that different versions may have slightly different steps.
Windows:
1. Right-click on the time in the Windows tasks bar which will normally appear in the bottom right corner.
2. You'll then want to select "Adjust Date/Time."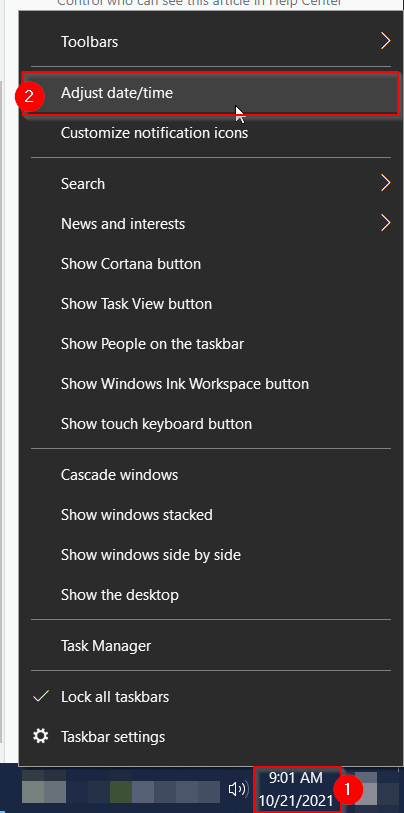 3. Once here you should be able to double-check your timezone and time settings, and if you'd like, automatically Sync your time.
Important Note: If you're unable to change the time or to set the Time and Timezone automatically it may be possible your organization has a policy in place that only allows these settings to be altered by your IT. If that is the case, you may need to reach out and have them adjust this for you.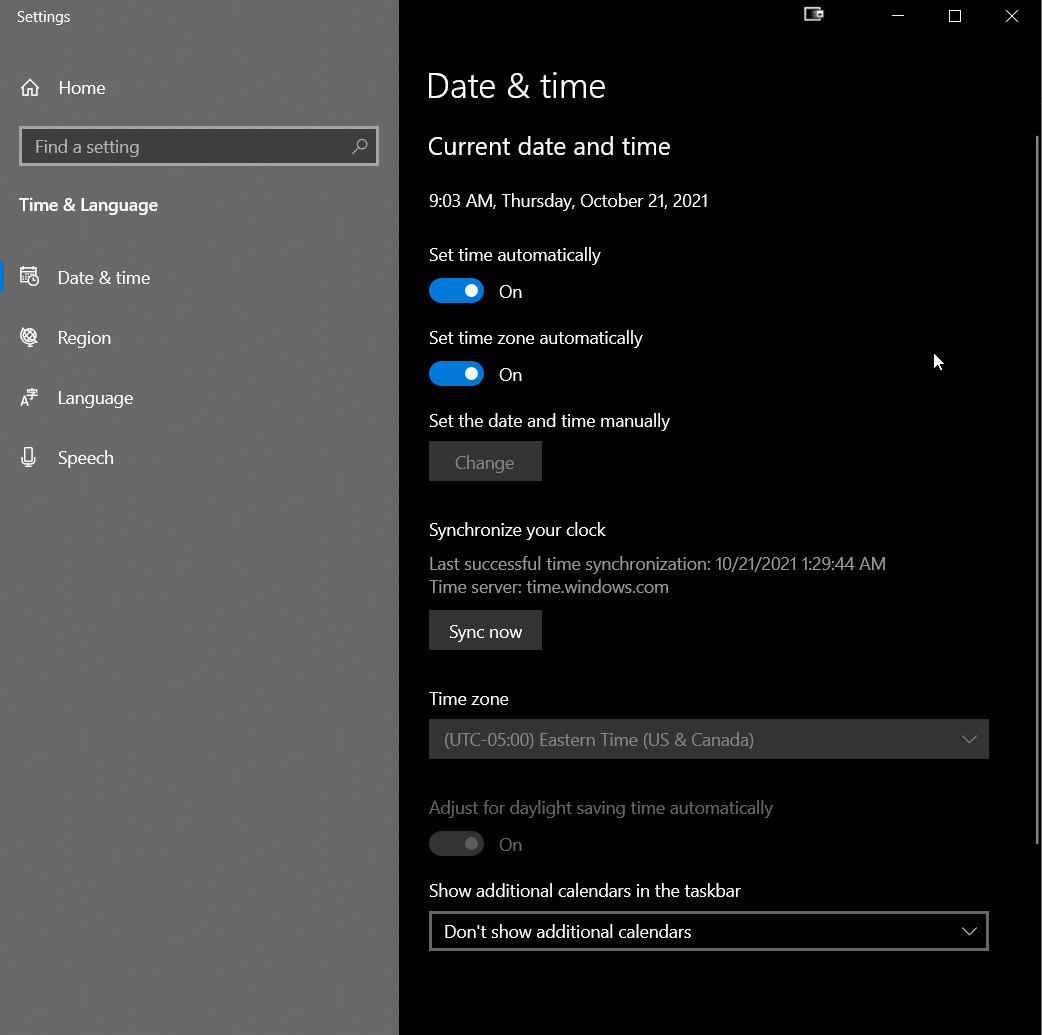 MacOS:
1. On your Mac, choose Apple menu
> System Preferences.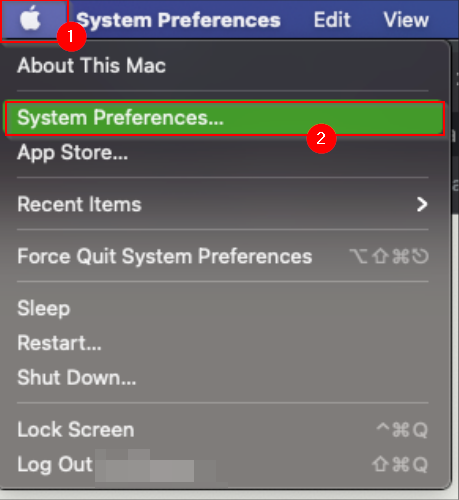 2. Click Date & Time.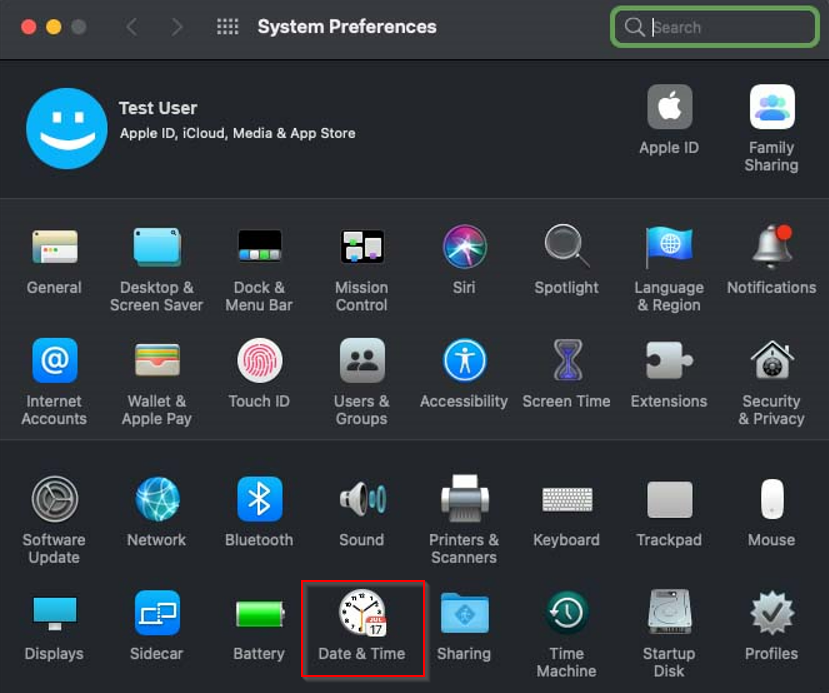 3. Set the date and time automatically or manually. (If the lock at the bottom left is locked
, click it to unlock the preference pane.)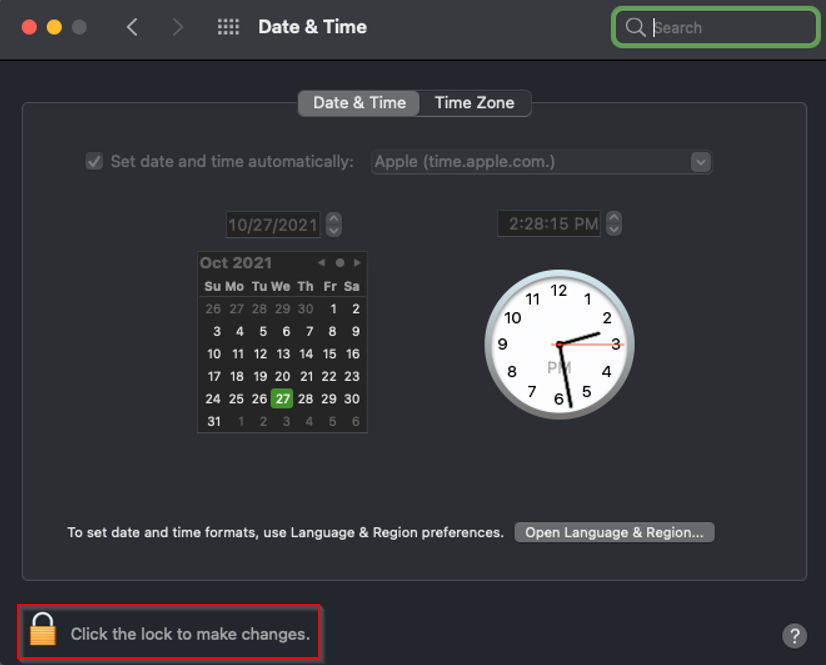 Automatically: Select "Set date and time automatically," then choose the network time server for your region.

Manually: Deselect "Set date and time automatically," click today's date on the calendar, drag the clock's hands to show the correct time (or enter the time), then click Save.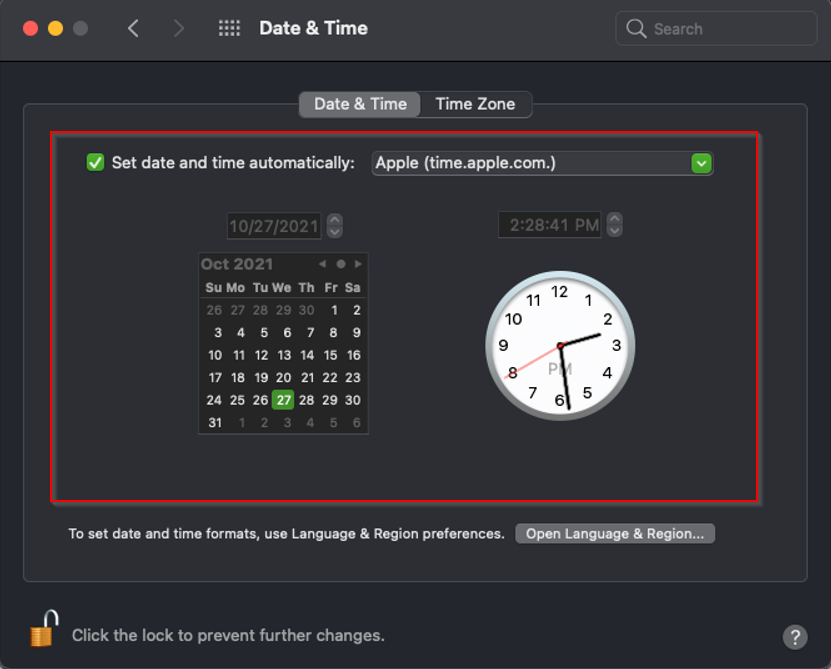 iOS:
1.Go to the Settings App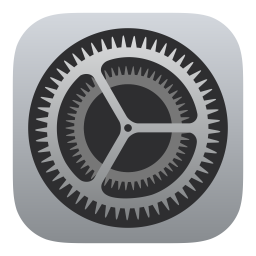 2. Open General.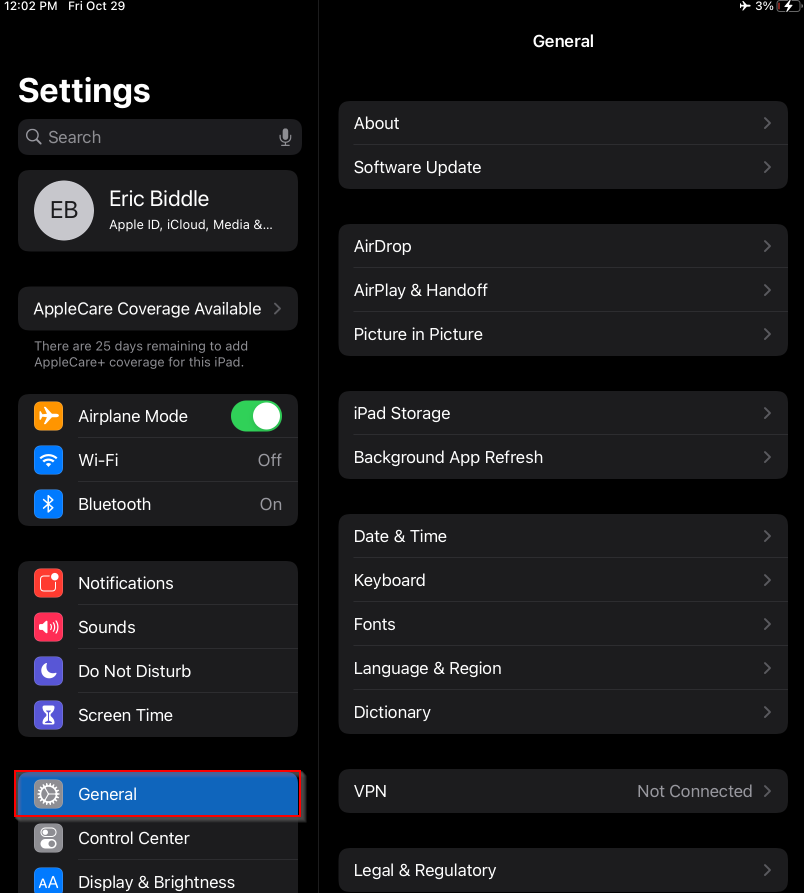 3. Tap Date & Time.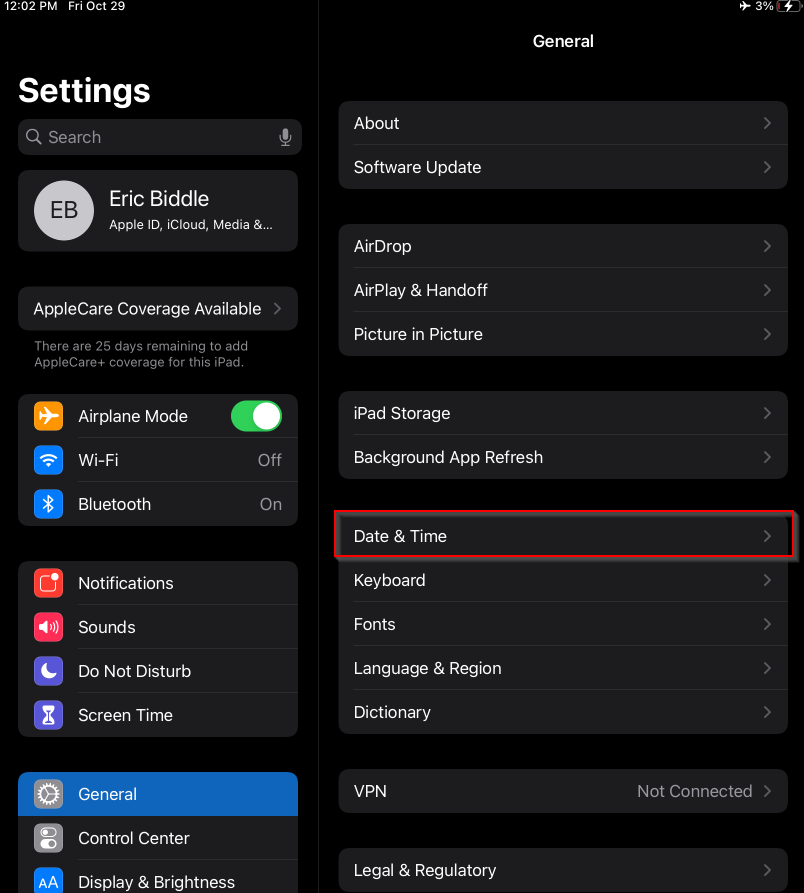 2. Correct the time with one of the following options:
If "Set Automatically" is disabled, it may be good to enable this.
To change the default date and time, turn off Set Automatically, then change the date and time displayed.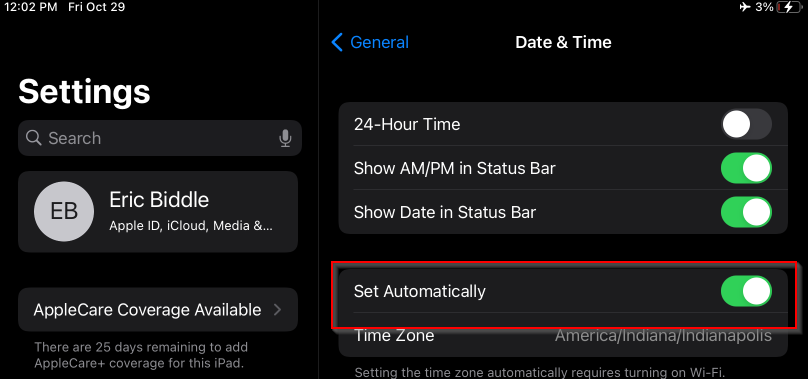 Android:
1. Open the Settings app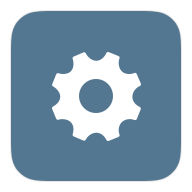 on your device.
2. Scroll down and tap General Management.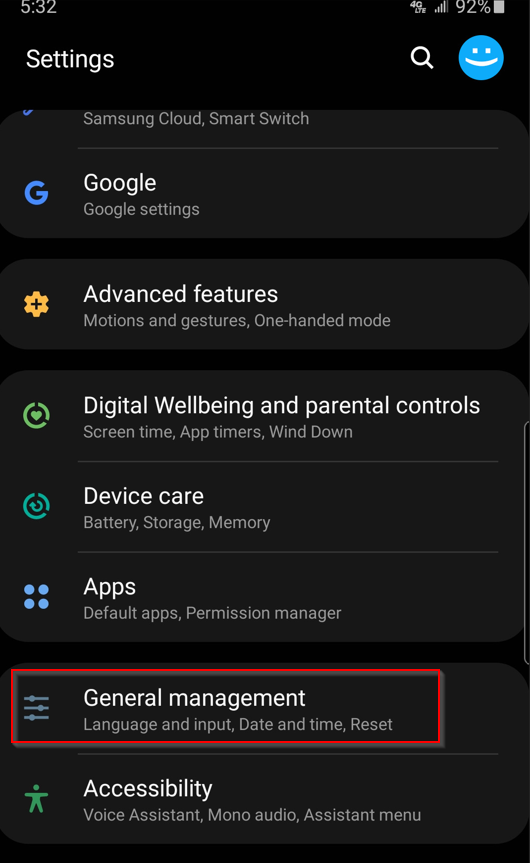 3. Tap on Date and time.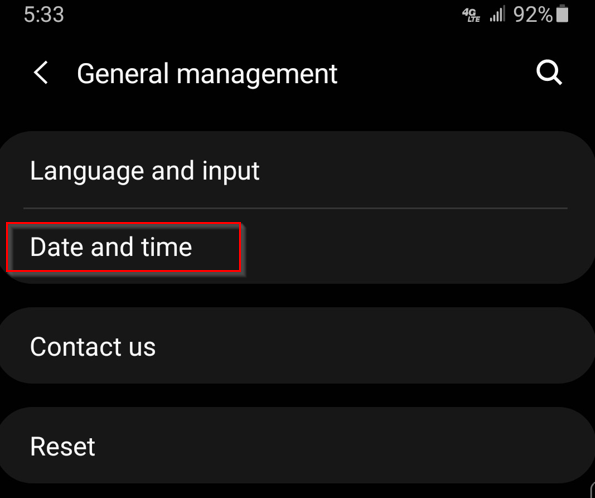 4. If "Automatic date and time" is disabled, it may be good to enable this.
Otherwise, you may need to disable and manually correct the time.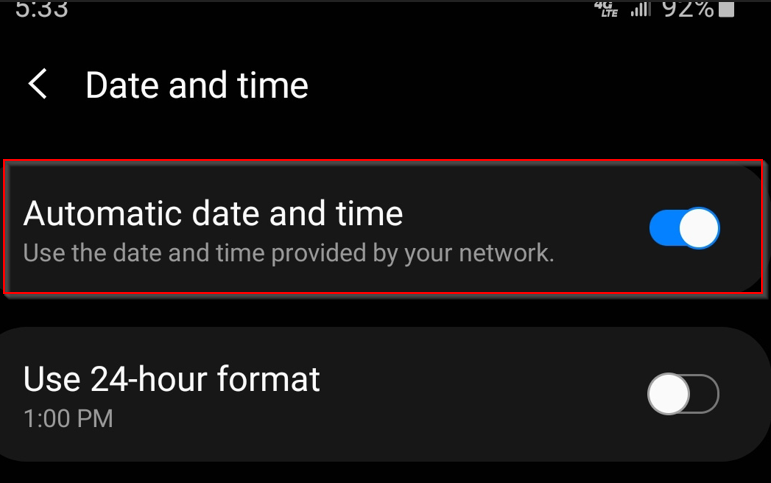 Once the date and time have been corrected on your device, you should be able to log in to OnBoard. If you have any further issues logging in after this please reach out to our Technical Support team.