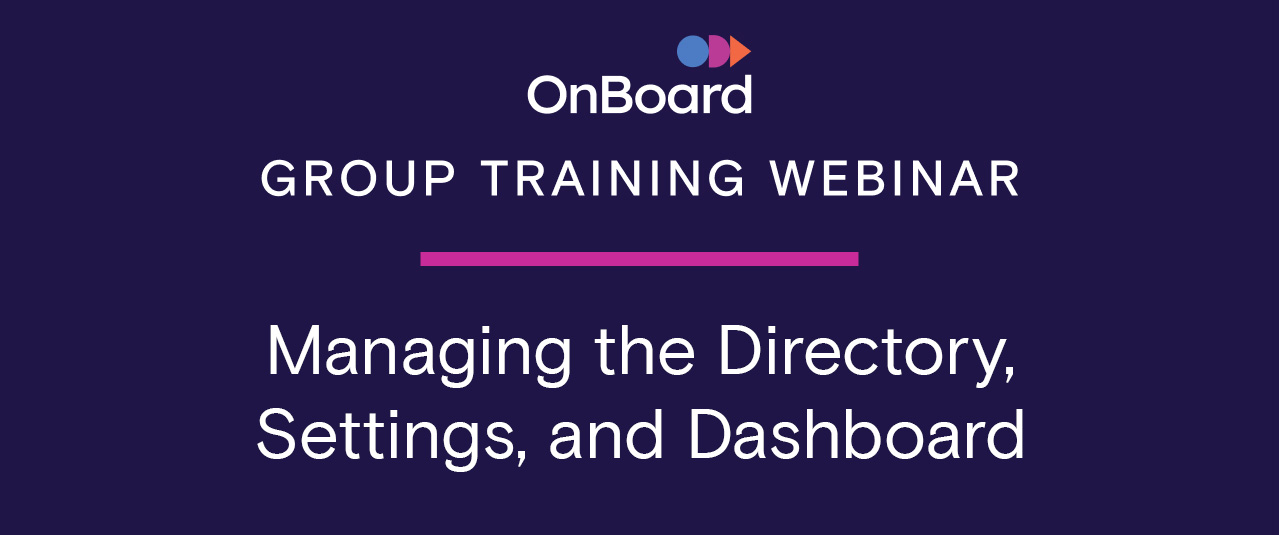 Now that you've got your instance of OnBoard up and ready to begin - where do you start? We're here to help show you the most common first steps everyone takes, so you can have your organization spun up in no time. This training session will go through the three areas that organization administrators manage.

In this training session, you will learn how to:

• Invite and manage users in your directory.
• Customize your organization settings.
• Configure your dashboard page.

This training will be run by one of our OnBoard Success Experts. Questions are encouraged!
Click here to choose your preferred date and register for live training.
---
OnBoard Admin Training Recording
We recommend our live webinars, because you can ask our trainer specific questions. However,If you are interested, we have a previously recorded session for you to access on-demand below.