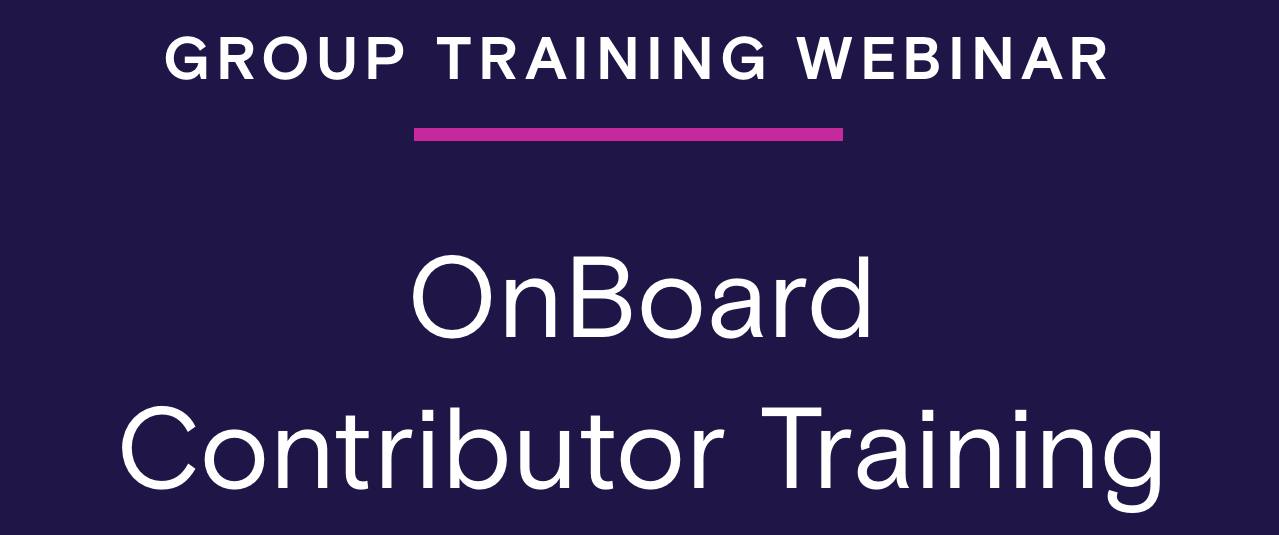 As an Administrator, OnBoard lets you empower other users so they can manage uploading their own content and manage their own version updates.
In this training session, you will learn:
how to add a contributor to a meeting
create, move, edit, and delete agenda sections
Click here to choose your preferred date and register for training.
---
OnBoard Meeting Contributor Training On-Demand
If you are interested, we have a previously recorded session for you to access on-demand. You can view it by clicking here.