Secure instant messages can be delivered to any user in your organization directly from OnBoard. No matter which device you use, laptop, iOS or Android mobile device, send and receive messages anywhere you access OnBoard. It's easy!
Just locate the Messenger icon inside the main navigation menu in OnBoard.

From here, you'll see a list of all conversations you're participating in. Simply select any existing message thread from this list to jump into and start sending messages back and forth. Or, click the Compose button near the top to begin creating a new message with new recipients.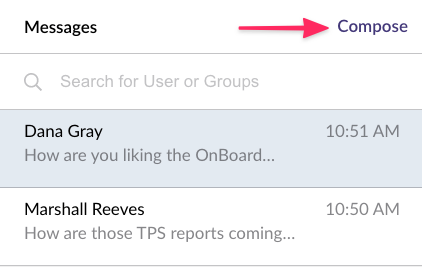 After clicking Compose, you'll need to select which users you wish to message. You can choose a single user, multiple users, or even an entire Group from your organization. Once we initiate this message, anyone selected as a recipient will be able to see your message and respond to it instantly.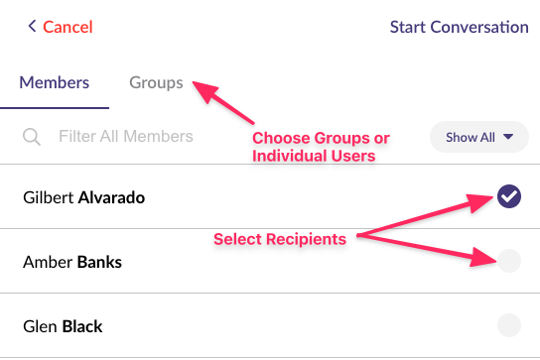 Now, you're ready to begin typing your text into the message bar, and click the SEND button when you're finished!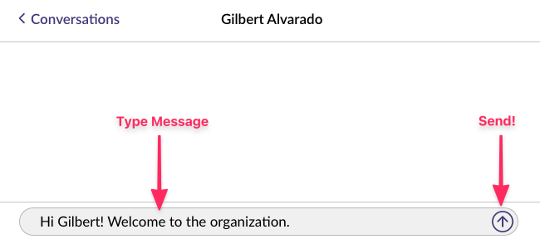 Recipients will be notified of new messages via email with one reminder email sent 4 hours later for unread messages. Those using the OnBoard app with notifications enabled on their phones and tablets will receive push notifications for new messages that are batched and sent every hour. A red badge will appear next to Messenger in the OnBoard navigation to indicate unread messages.