OnBoard allows you to link an Action, such as an Approval, Survey, or eSignature to any agenda section in your meeting. This is useful when such an action needs to be executed during the meeting as a part of the agenda. This can be done by clicking Edit Details on the section and using the "Link an Action" button.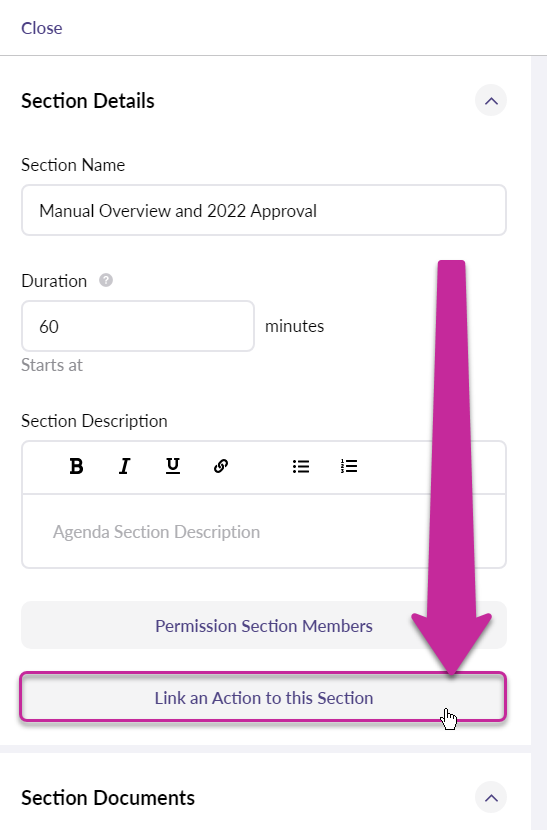 From here, you'll just select the type of Action you'd like to choose or create between Approvals, Surveys, and eSignatures.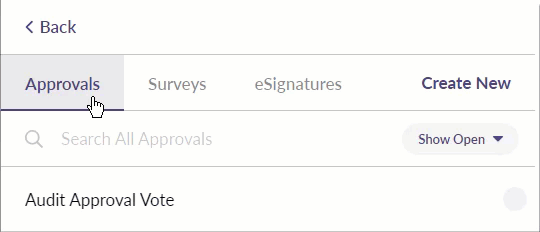 Important Note: If your Action item is set to Draft you may need to click on the "Show" filter box. Please also note that an Action must be set to Open for users to access it.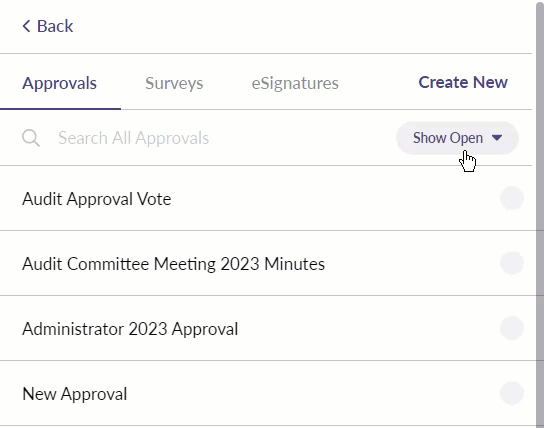 To add an Action you've already created from the Actions menu click the grey circle to the right of the Action name (which will transition to a checkmark) next to the desired action, then the "Save Changes" button.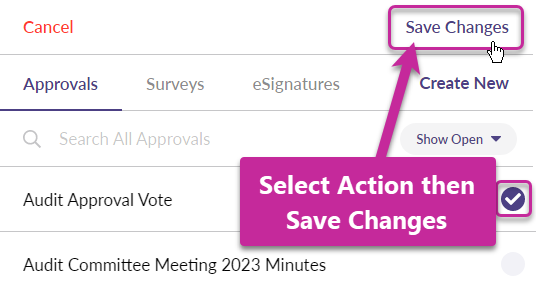 Alternatively, you can also click "Create New" to create a new Action to link to your meeting.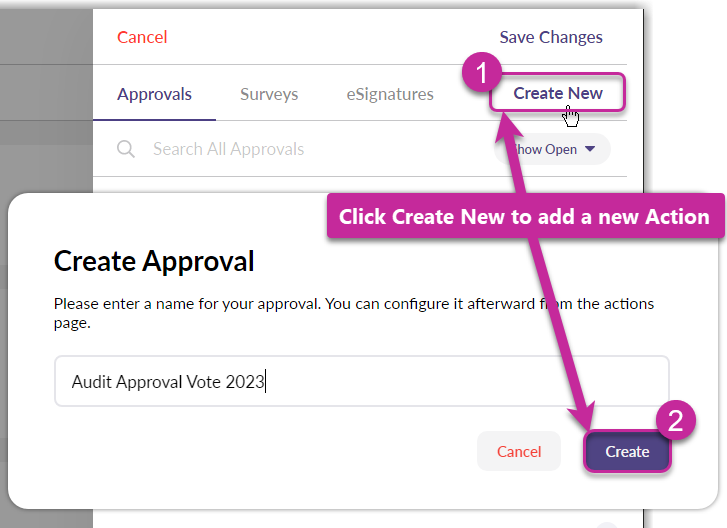 If you return to your Agenda and expand the section you added the Action to, you'll see the "View Approval (or Survey, eSignature)" option on the Agenda Section. Users who have permission to the Action item will see this option in the Agenda to have easy access to complete the action.