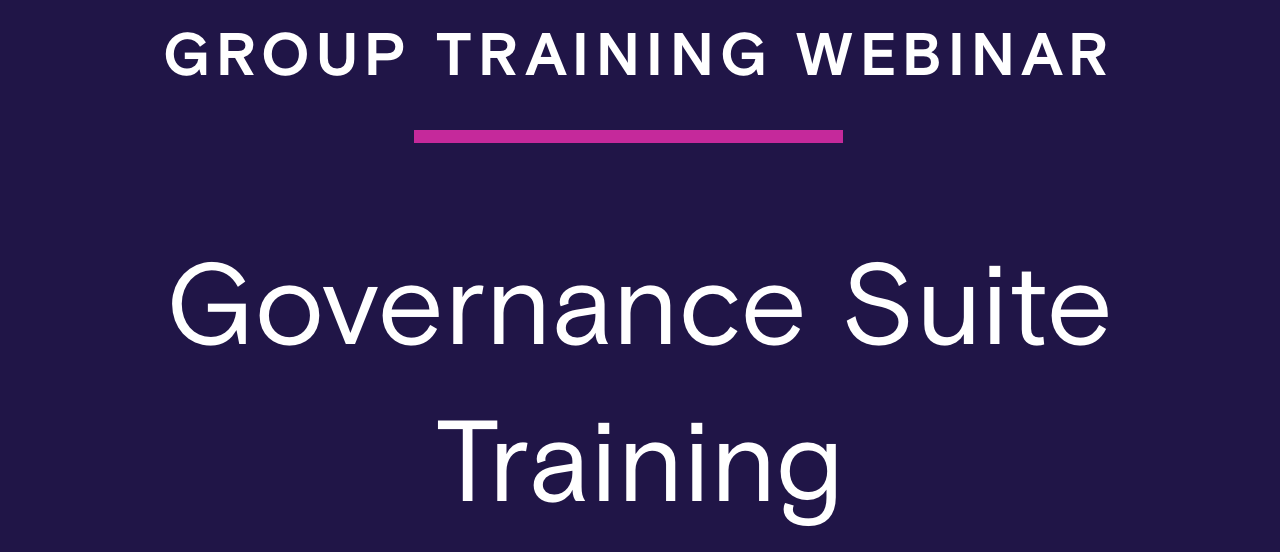 The Governance Suite helps teams reach consensus, make decisions, and execute responsibilities throughout your meeting cycle. It accelerates contracts and formal decisions with built-in eSignatures, it enables decisions to be reached at any time or place with Approvals, and the Survey tool allows teams to reach consensus before the meeting starts.
In this training session, you will learn how to:
create Approvals and Voting for board actions
collect any information you need via the Surveys and Questionnaires tool
request, create, and collect e-signatures
Click here to choose your preferred date and register for training.