Editing Your Own Profile
To edit you personal user data, click on your name or photo from the navigation menu, then select Profile.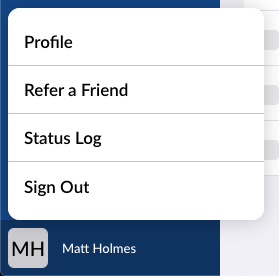 At the top of the next page, you'll see two tabs: Profile, and Settings. The first tab labeled Profile contains the your account's personal information such as name, address, phone numbers, biography, etc. Click Edit Detail on the right of any panel to make changes, and click Save once you're finished.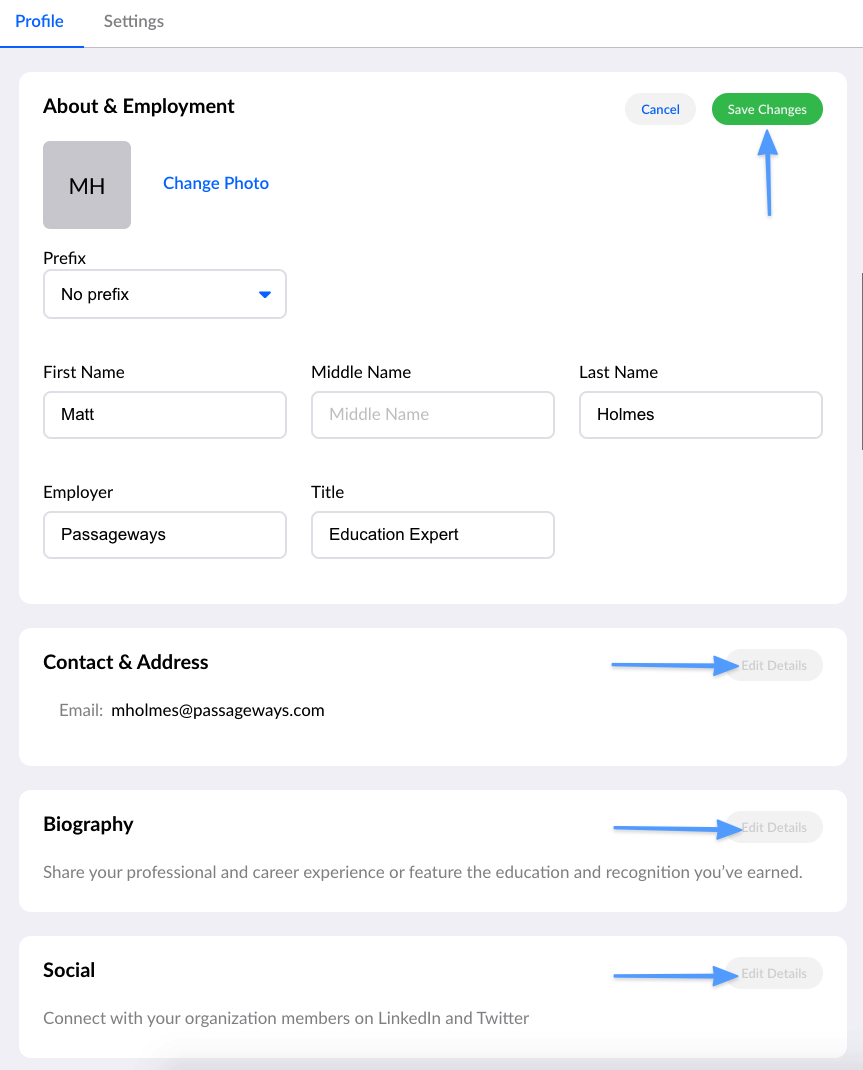 The second tab, Settings, is where you will find a few important controls for your account, such as notification preferences, security settings, and saved signatures that can be applied to eSignature Actions.