Editing Another User's Profile
As an Administrator of your Organization, you will be able to edit another user's Organization Profile Fields.
This can be done from the Directory in the navigation menu. From here, just click a user's name to view their profile.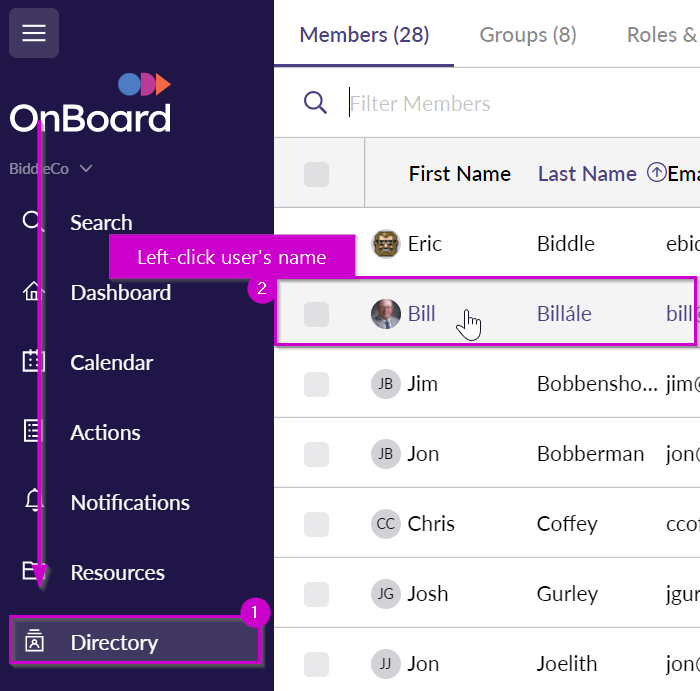 If you have Administrator access to the Organization, you will be able to click the Edit button in any of the available panels and make changes. Also note that you can switch to the user's Settings tab at the top of the page to configure notification-related options.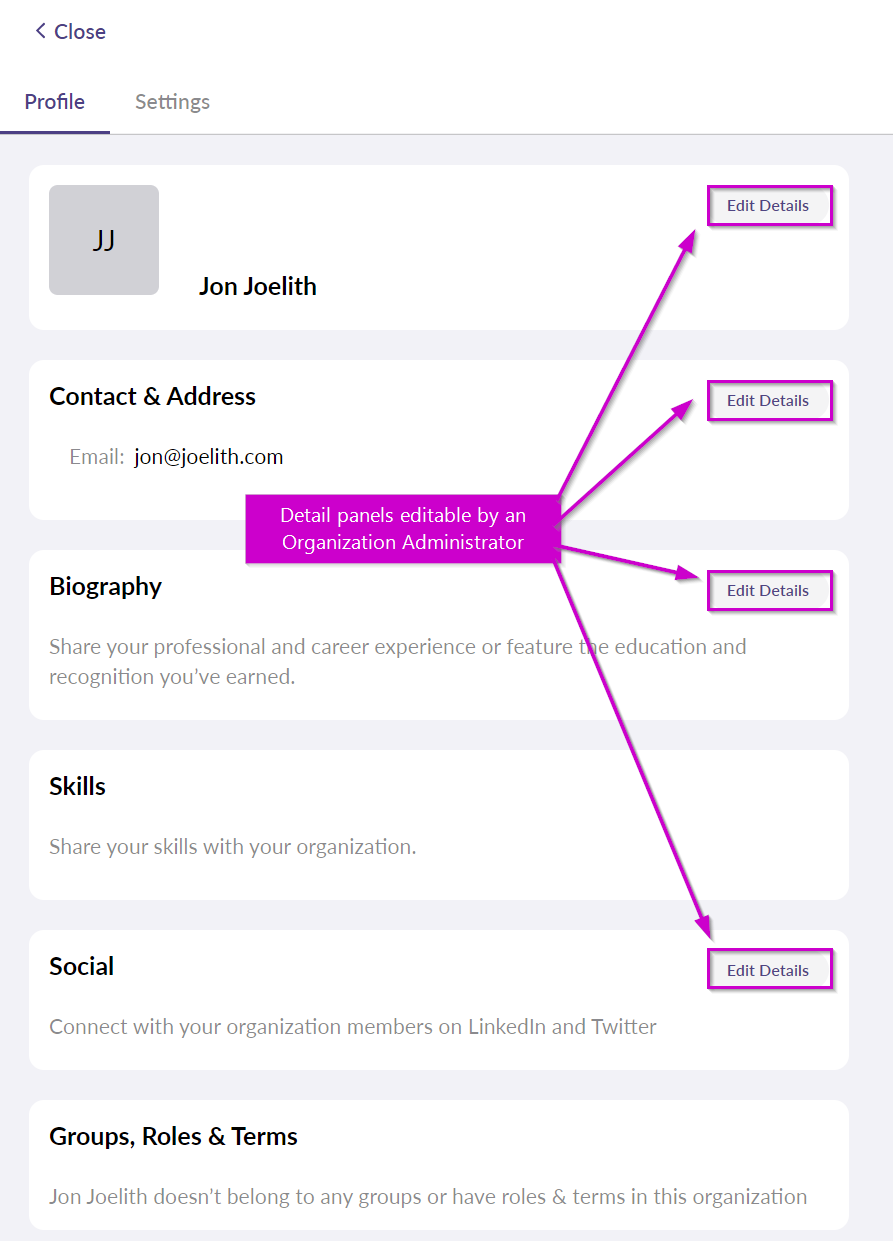 Important Note: Not all fields are available for an Administrator to edit. These fields will need to be edited by the user themselves.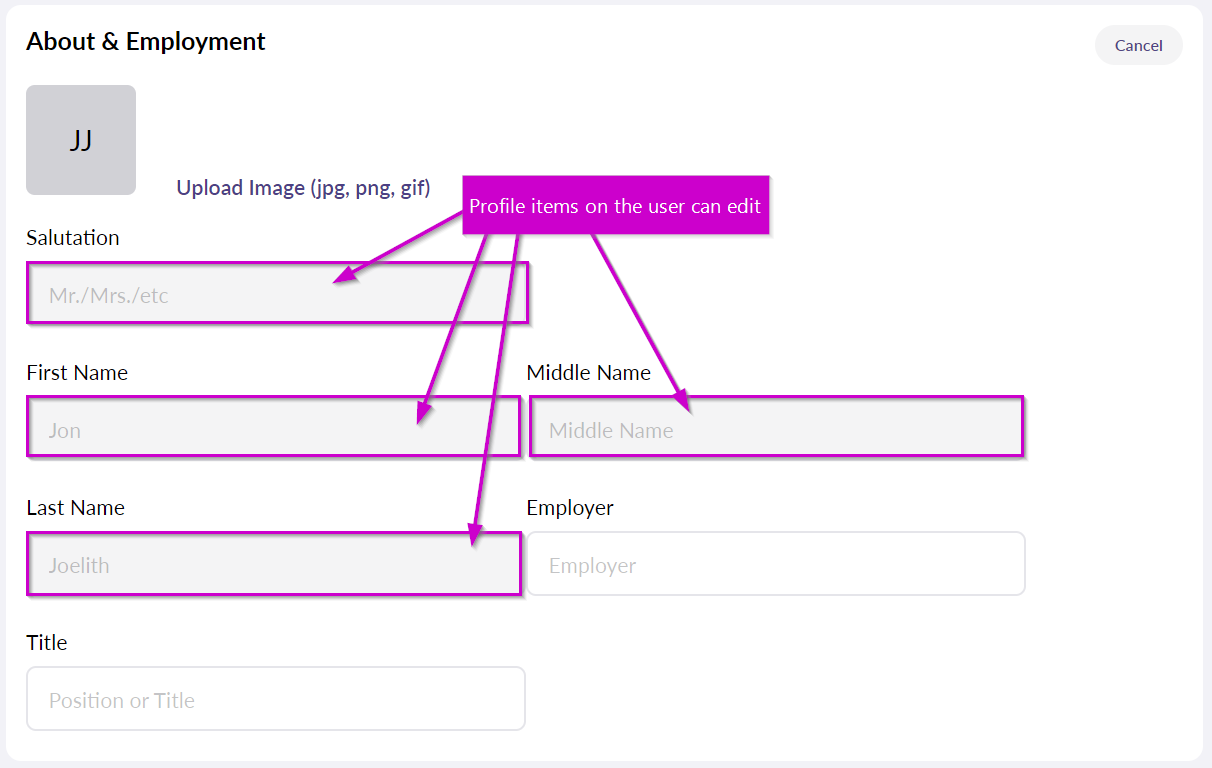 Changes to the OnBoard ID / Email Address
Once a user has been invited into OnBoard, Administrators can no longer alter their email address. If a mistake or typo has been made during the invitation process, there are two ways to resolve this:
Option 1 - recommended) Have the user login with their current credentials. They can then update their email address from the User Profile and Settings icon in the Navigation. This option preserves profile details and group membership. Share this article with the member - How do I change my OnBoard ID (Email Address)?
Option 2) Remove this user from your Organization using the Edit icon from the Directory. Once the incorrect record is gone, repeat the invitation process with the intended email address. This option will require you to re-enter contact details (photo, bio, etc.) and add the member back to their groups.
Changes to a Member's Name (salutation, first, middle and last)
Users can be associated with other organizations using OnBoard. Once they are invited to your organization, their name fields can only be edited by the profile owner unless the organization admin deletes and re-invites the user to make corrections. Refer to Managing Your User Profile & Settings.