How do I turn off email notifications from OnBoard?
This can be done very easily from the User Account Information page. Follow the instructions below to turn off/on these notifications.
From the web application:
1) After logging into OnBoard, click the 3 lines in the upper left hand corner: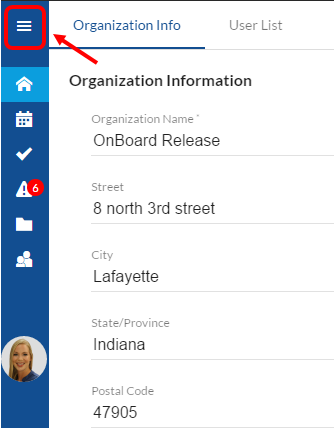 2) Click your name to go to your profile details.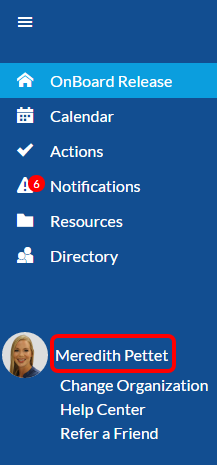 3) Once on your account information, scroll to the bottom and un-check the option "Receive email notifications for this organization":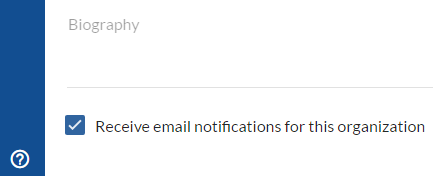 From the Windows app:
Follow steps 1 & 2 above. The only difference will be when clicking on your name, you will see a Settings or Logout popup menu, instead of going directly to your profile. Click Settings and you will be taken to your settings. From there, select your OnBoard ID and then toggle On/Off for email notifications. See image below.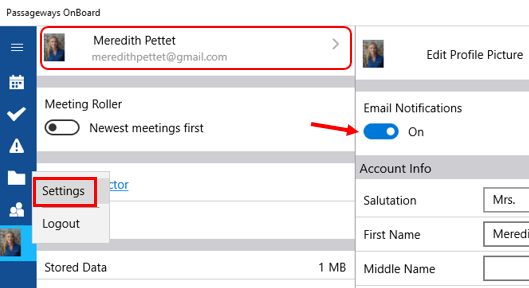 After this option has been deselected, you will no longer receive email notifications from OnBoard. Notifications will still be view-able from the OnBoard web page, as well as the iPad, Windows, and Android apps. They will just no longer be emailed to your address.